---
instagram     @LhenaLove
facebook       @LhenaLovesTattoos
email             [email protected]
---
Lhena is the founder and owner of our studio.  She has been tattooing and piercing for nearly a decade, and loves to work in every style!  Her ultimate goal is to bring your vision to life.  She regularly attends tattoo conventions all year long, and has tattooed in several countries. 
---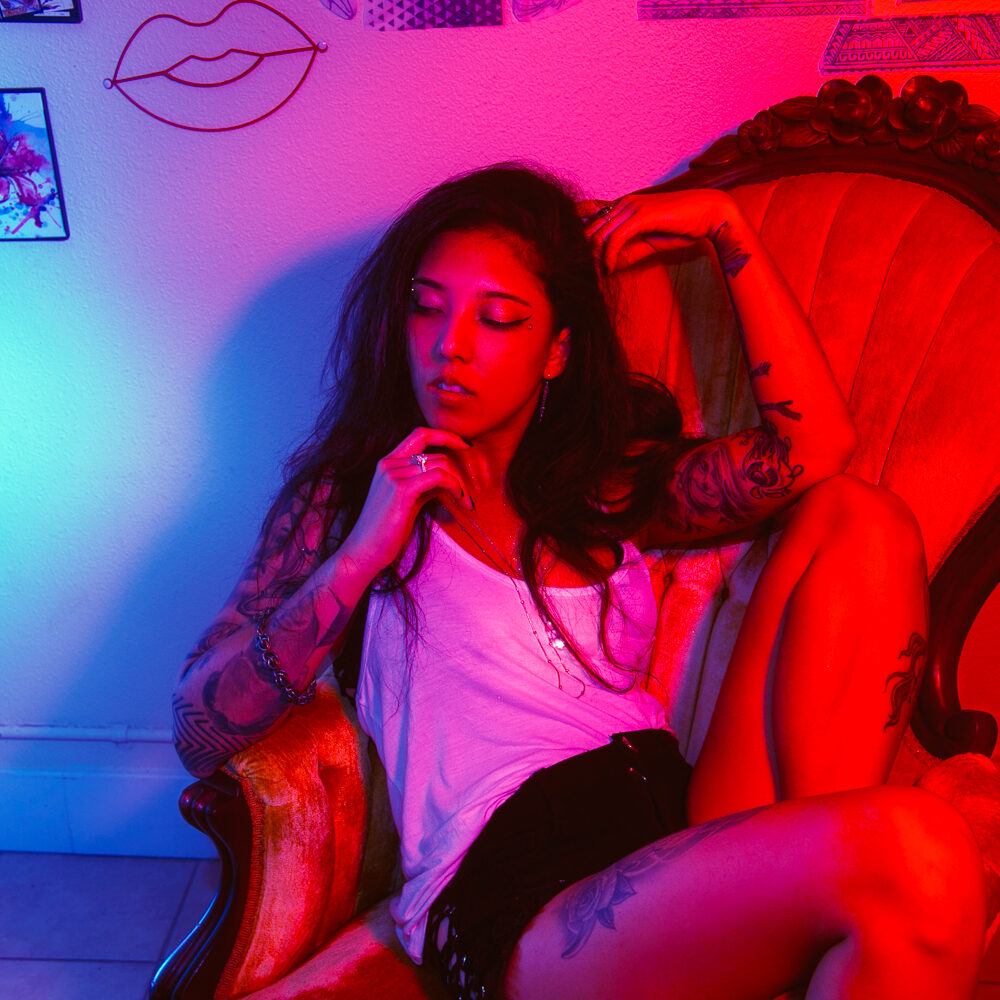 black-and-grey •
realism •
soft shading •
no outline •
portraits •
fine detail • 
---
classic and timeless,
black-and-grey is one of
Lhena's favorite styles to tattoo.  "Everything looks good in black and grey," she quips.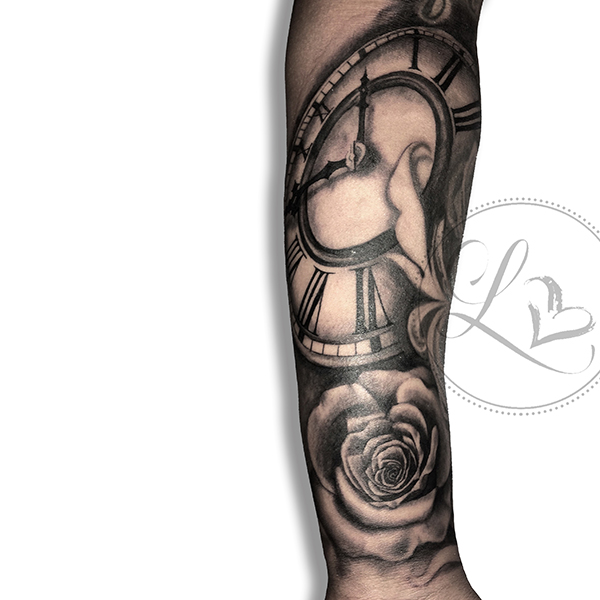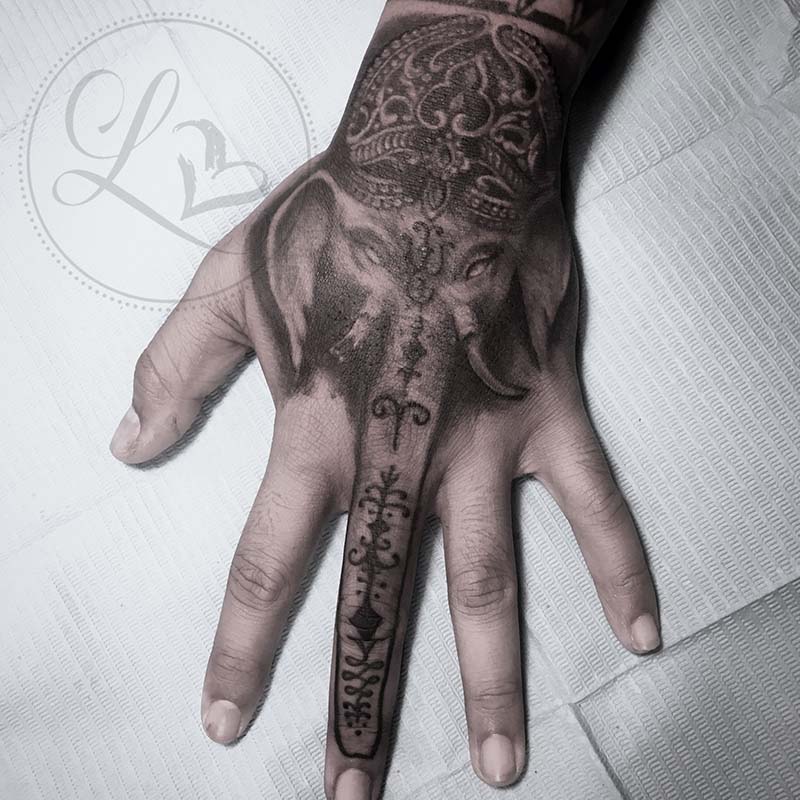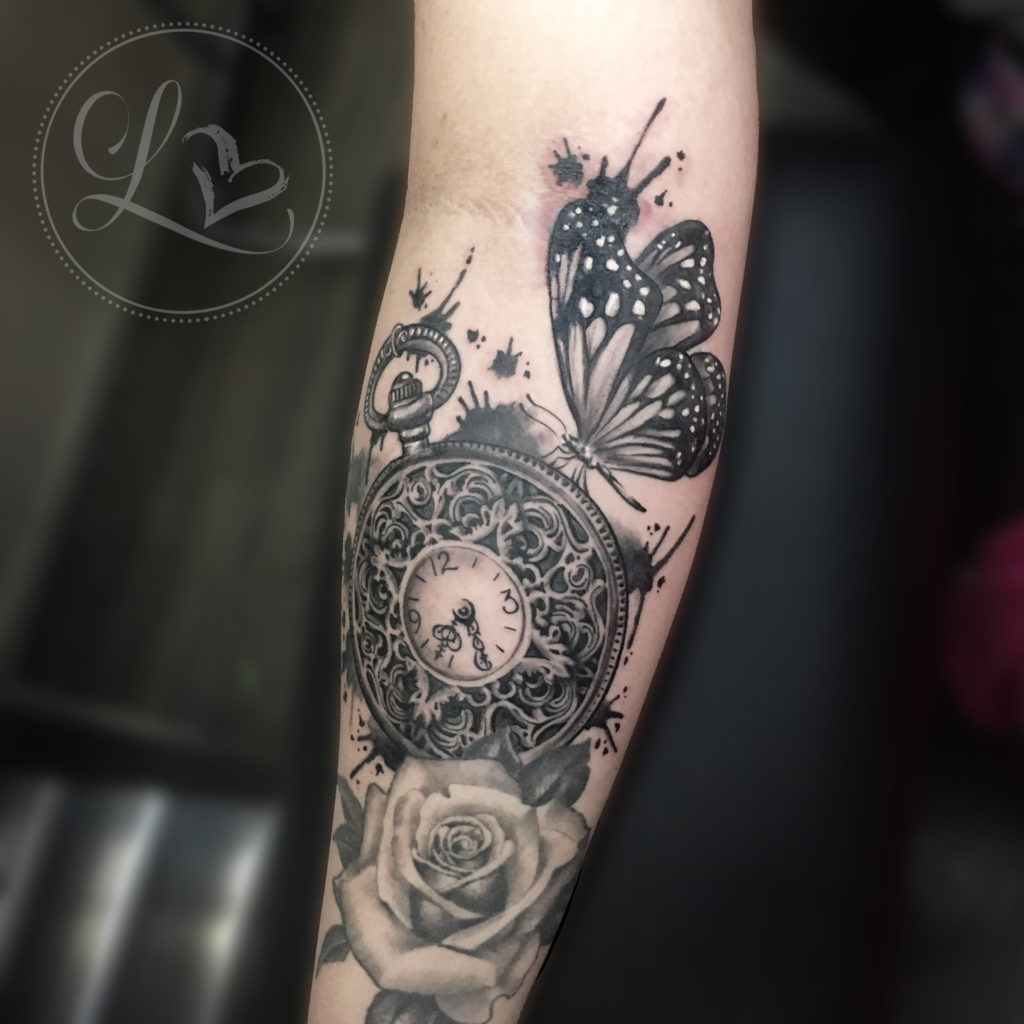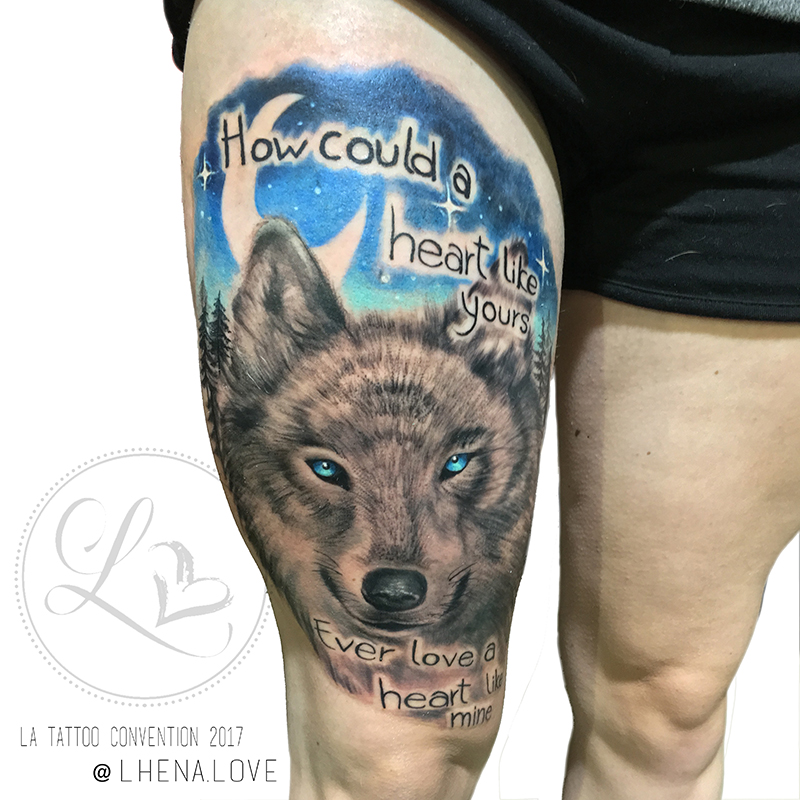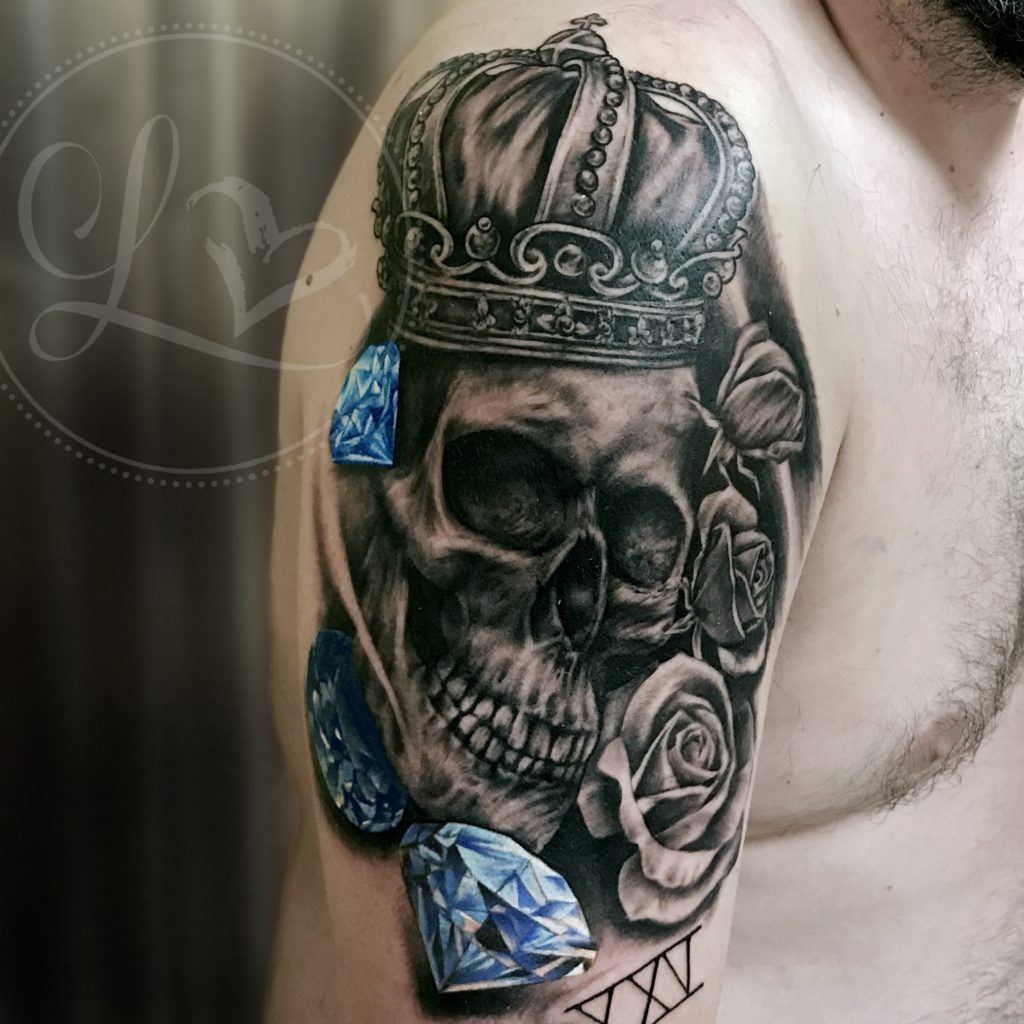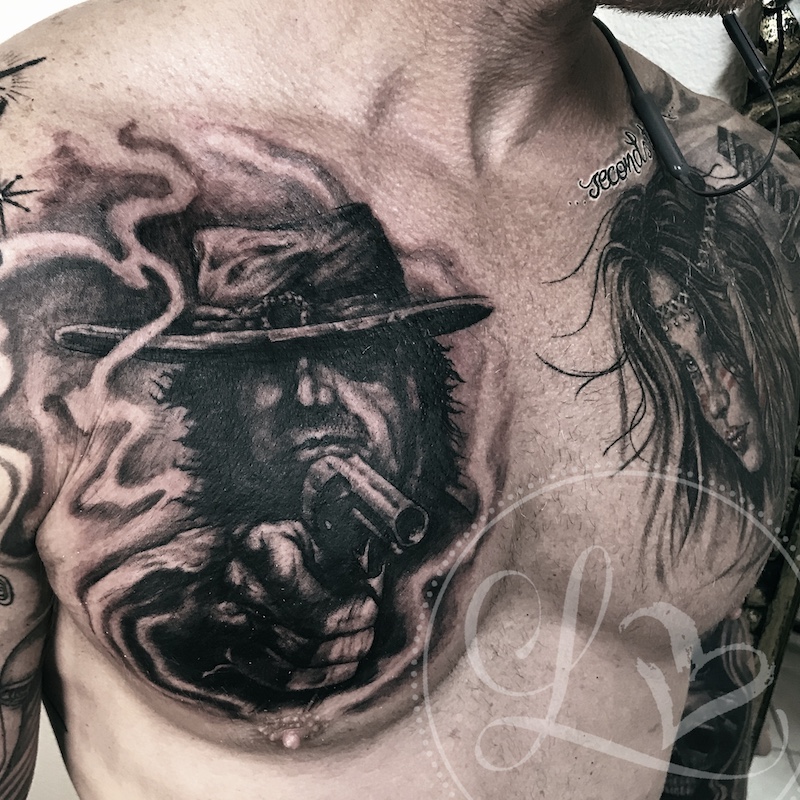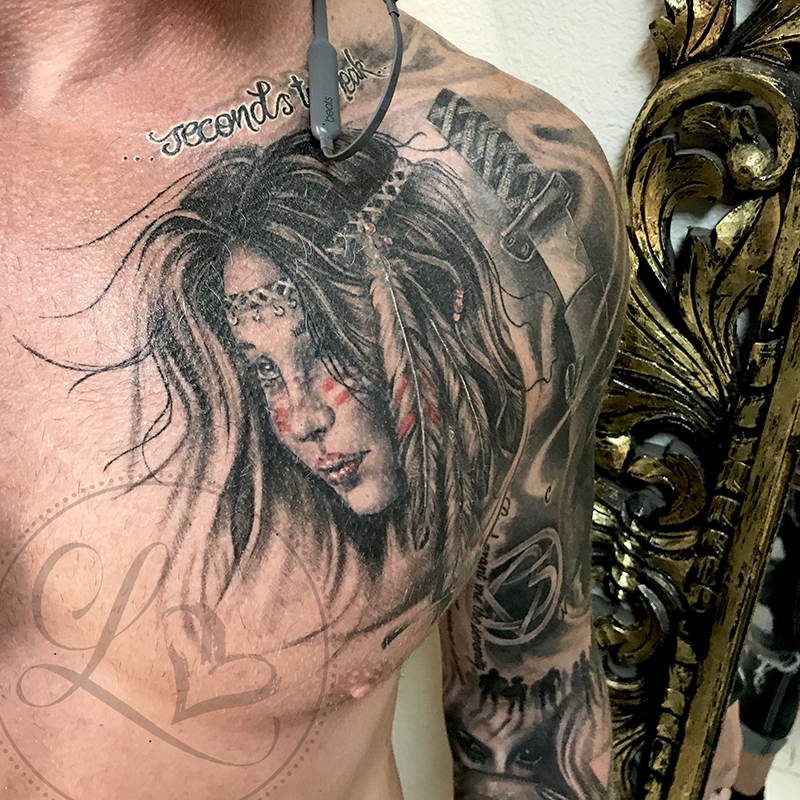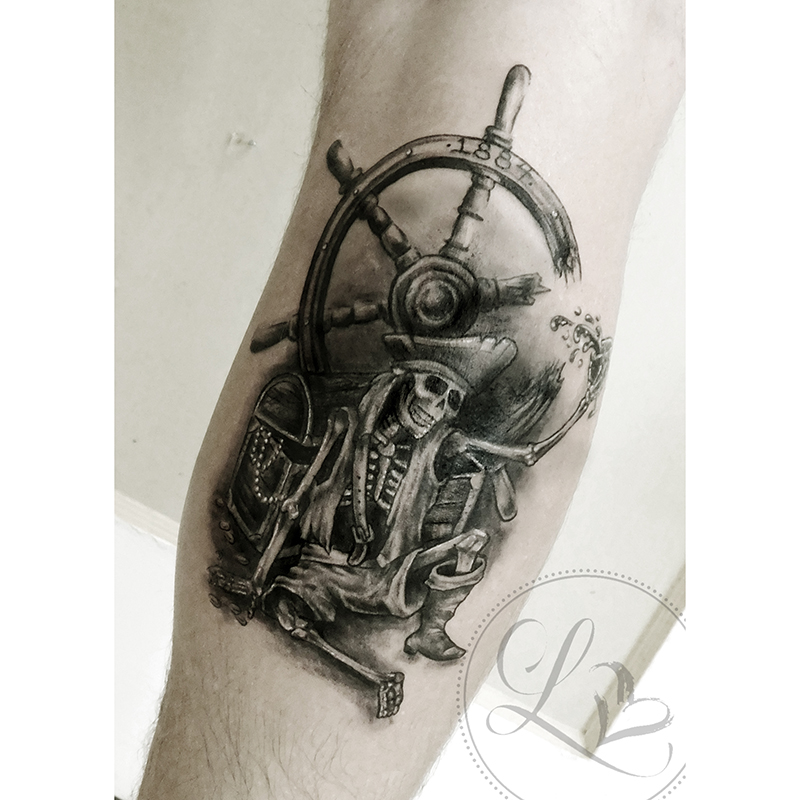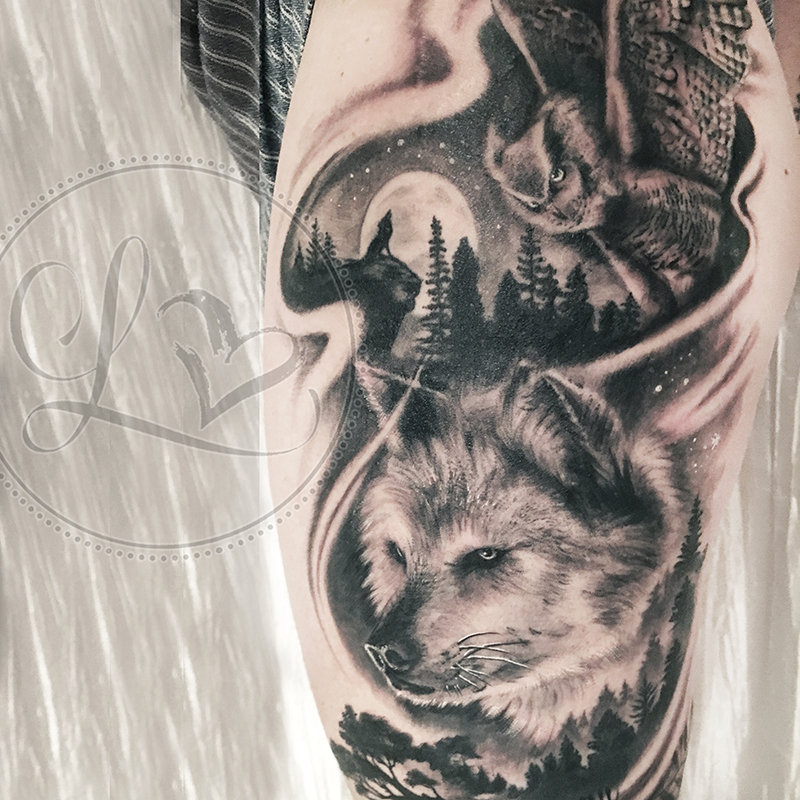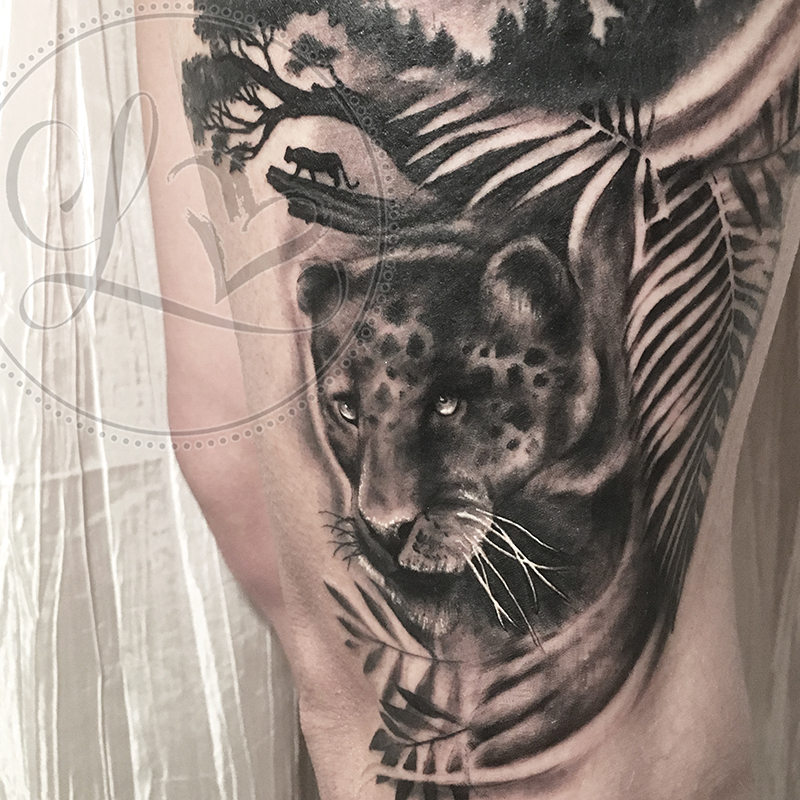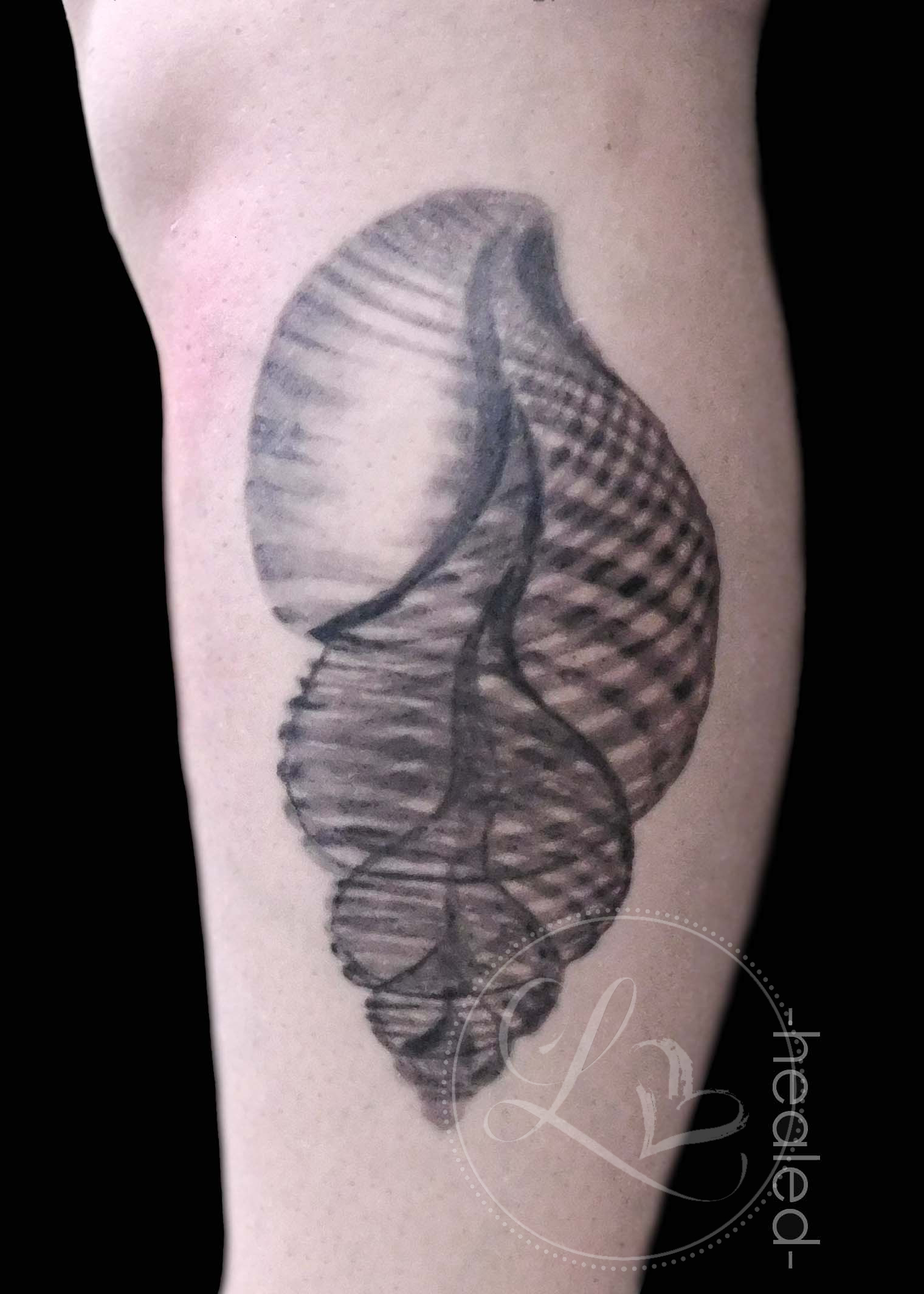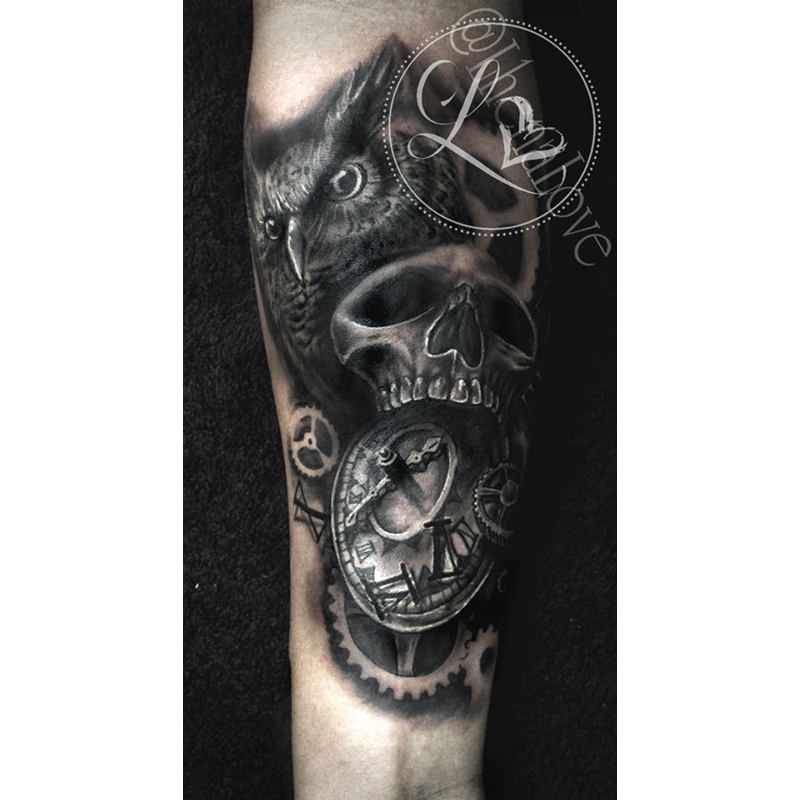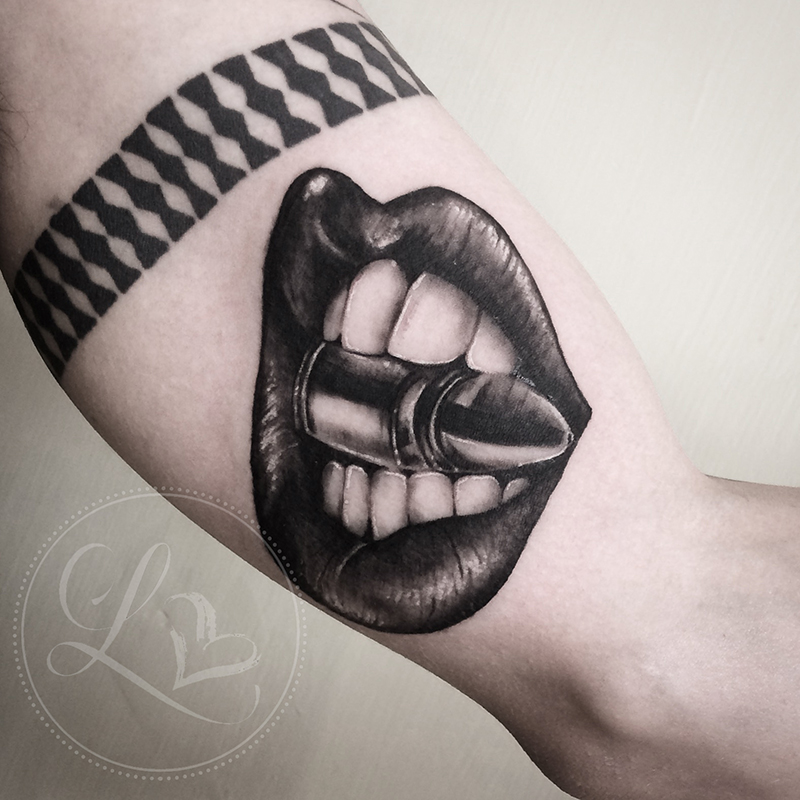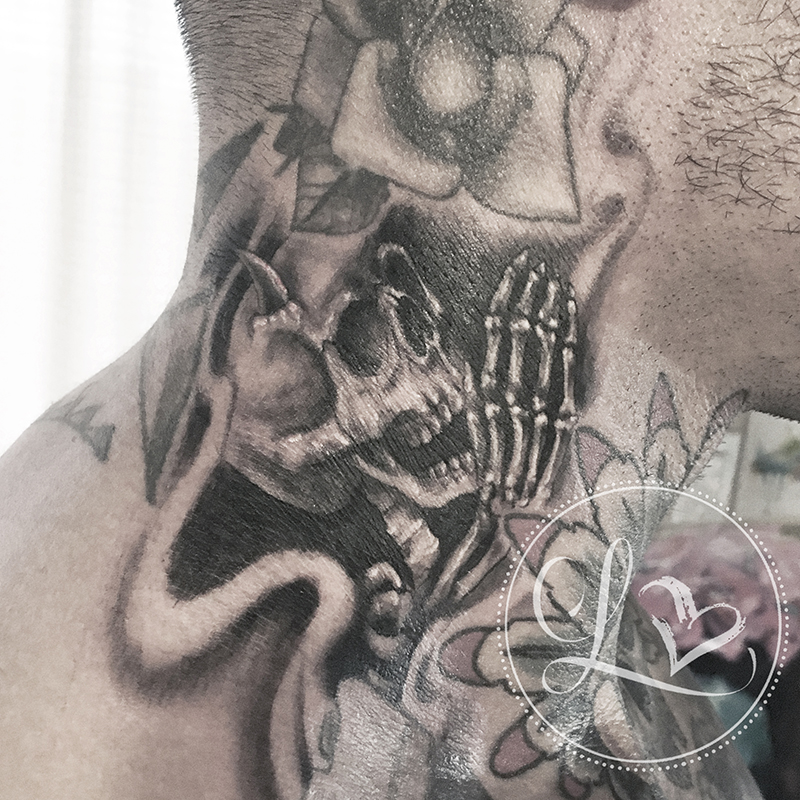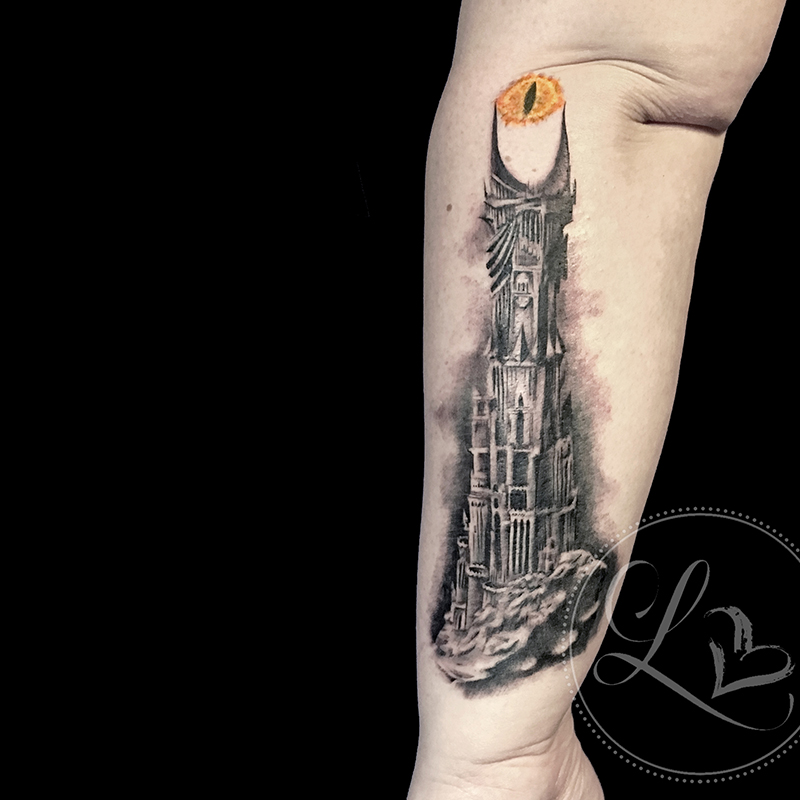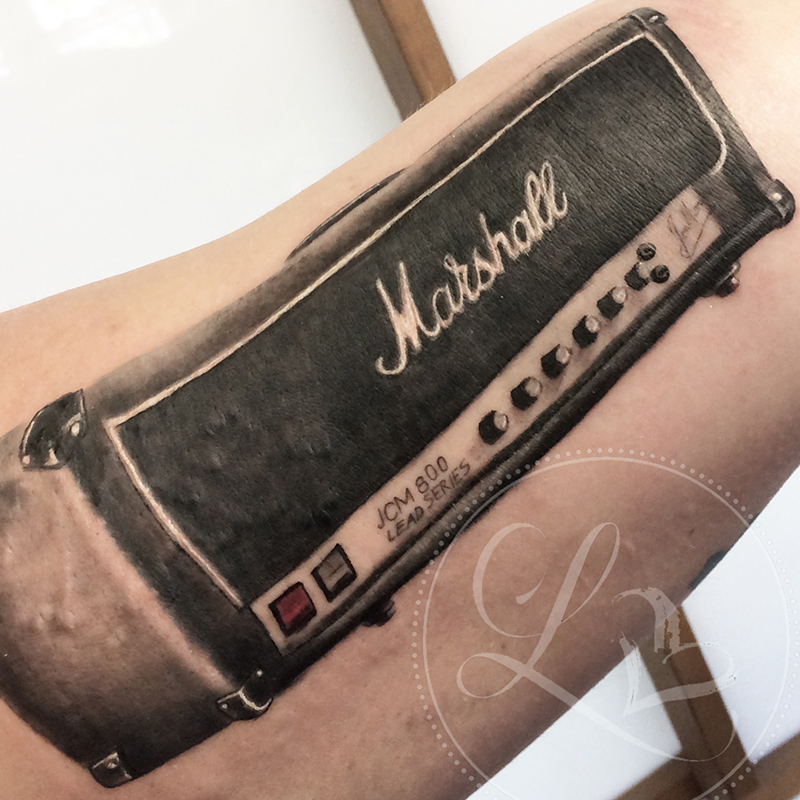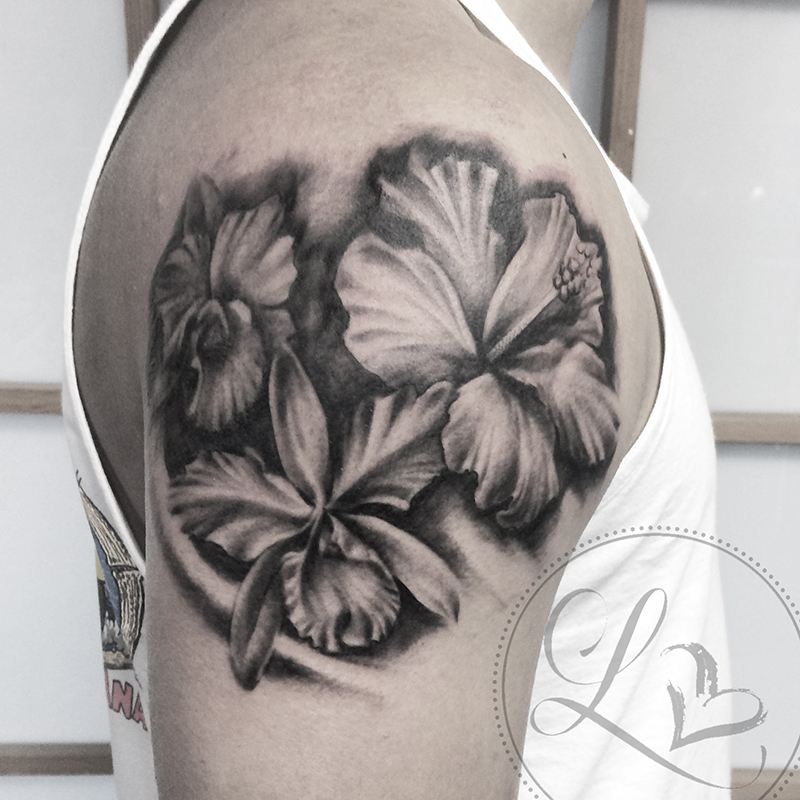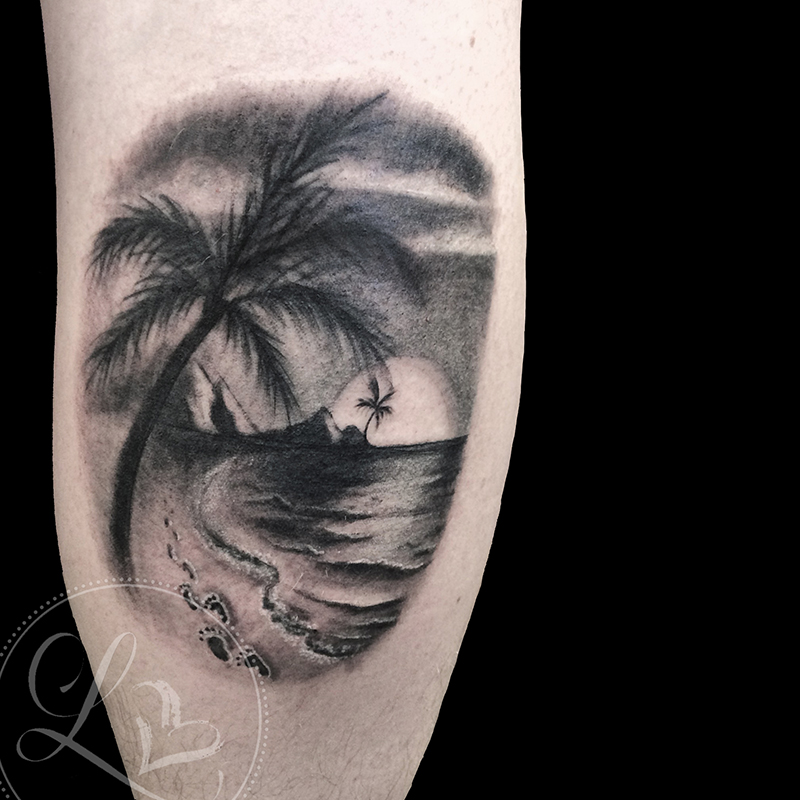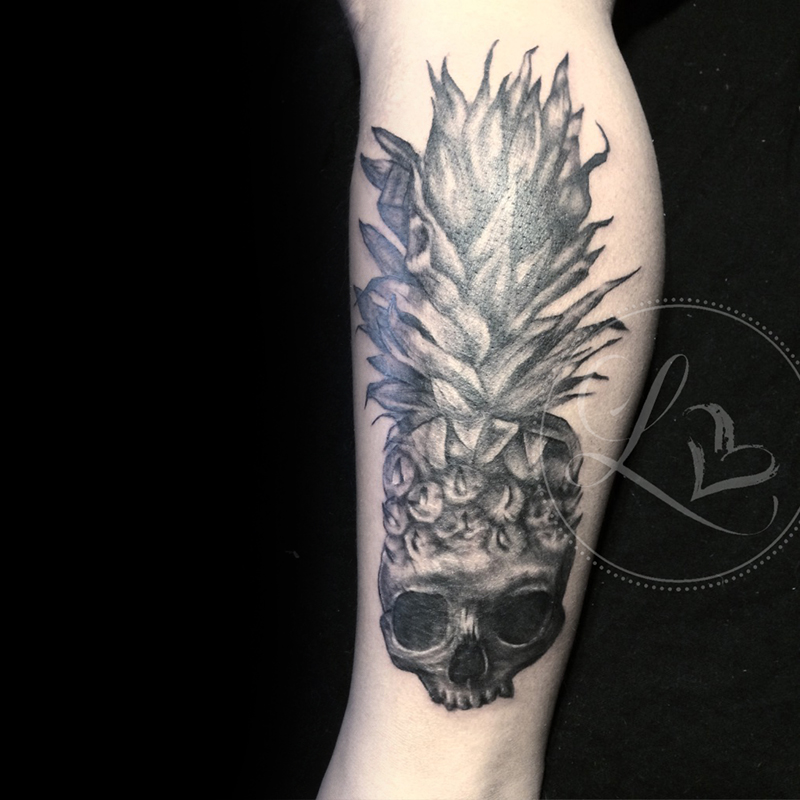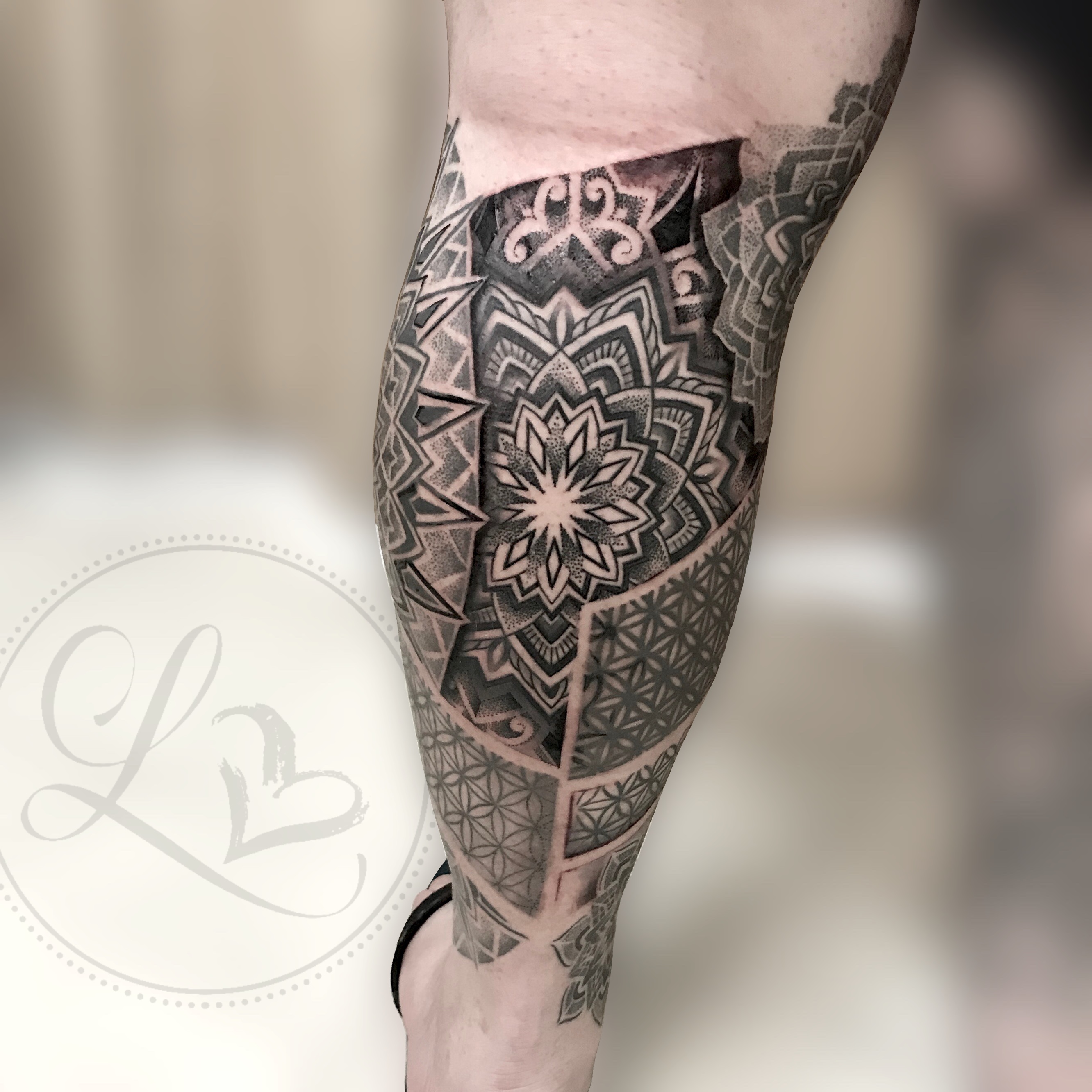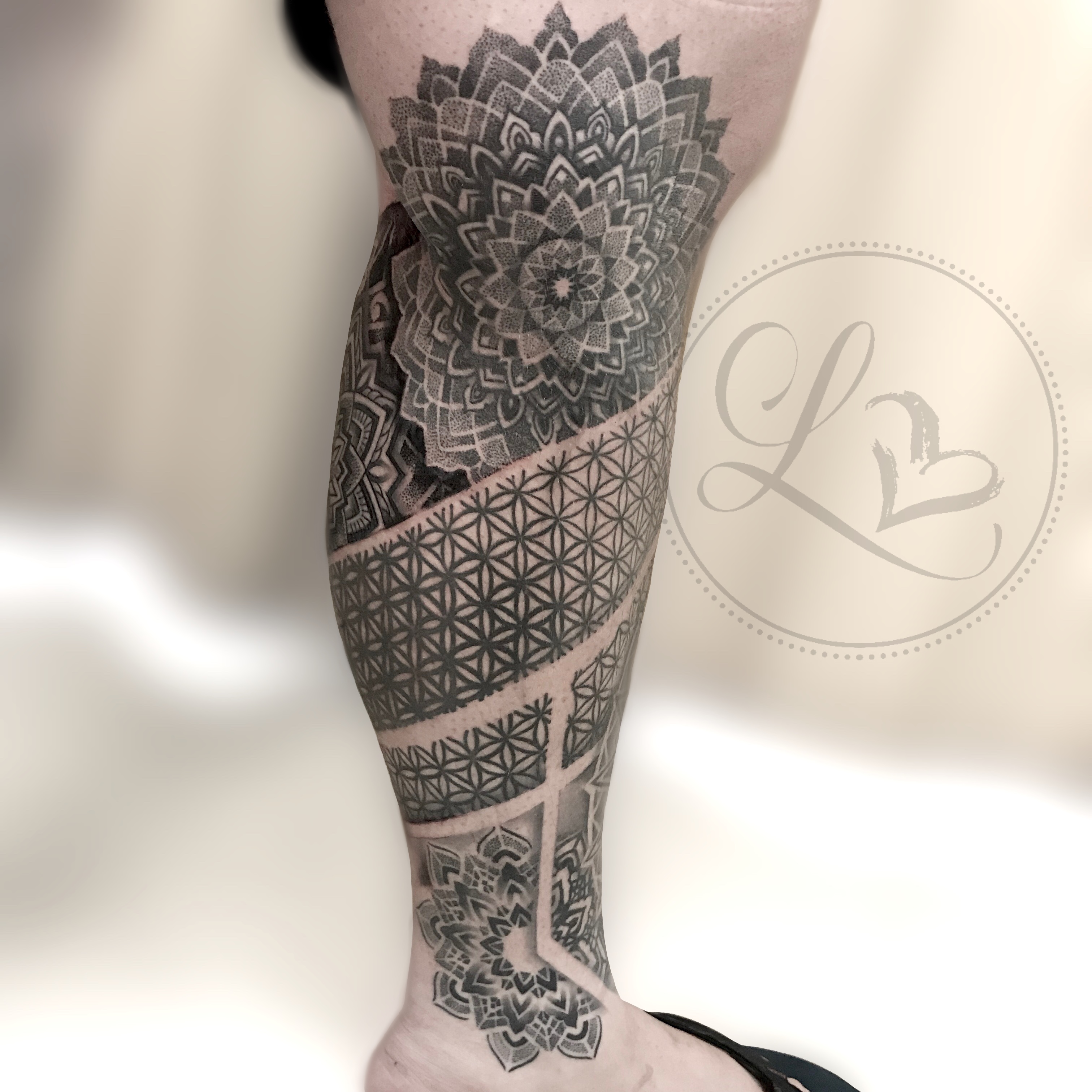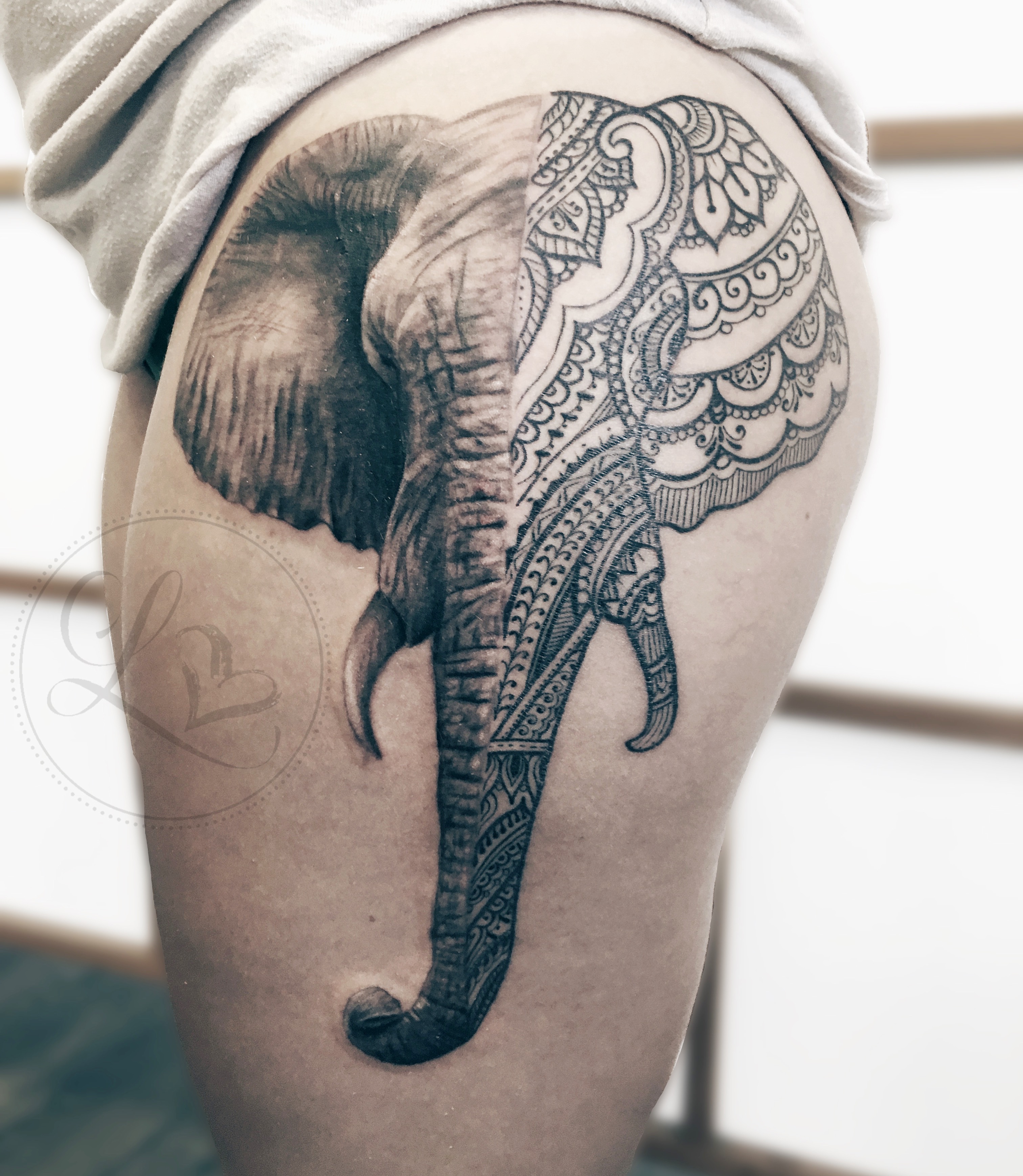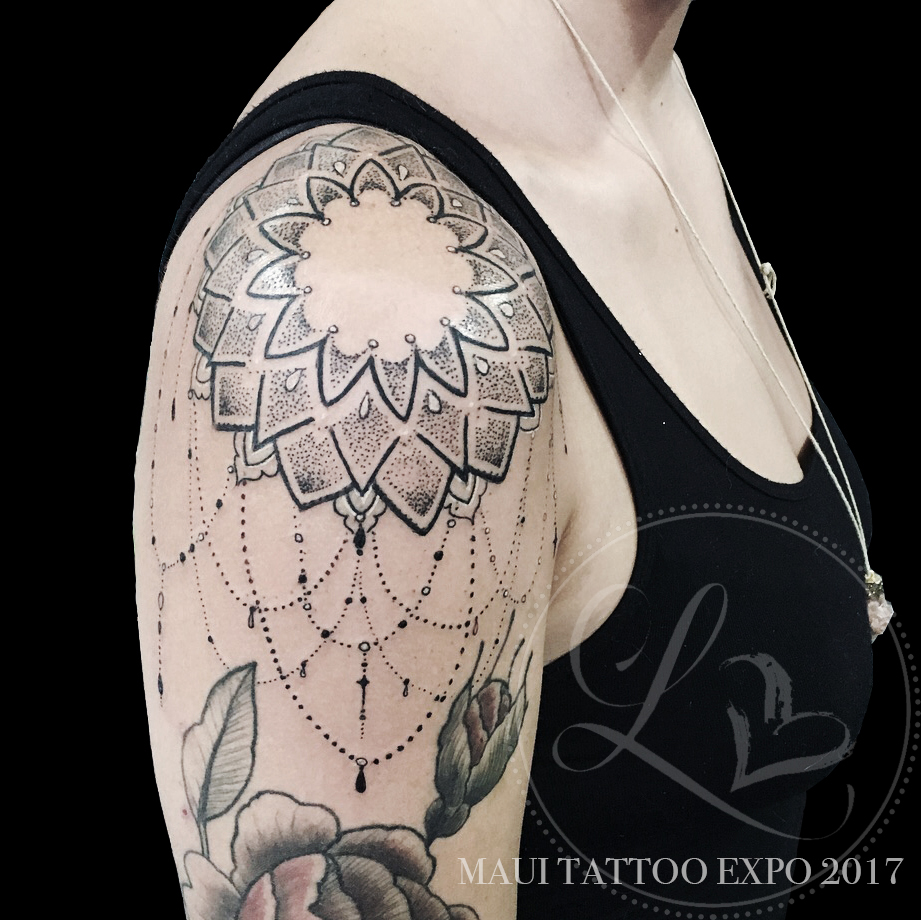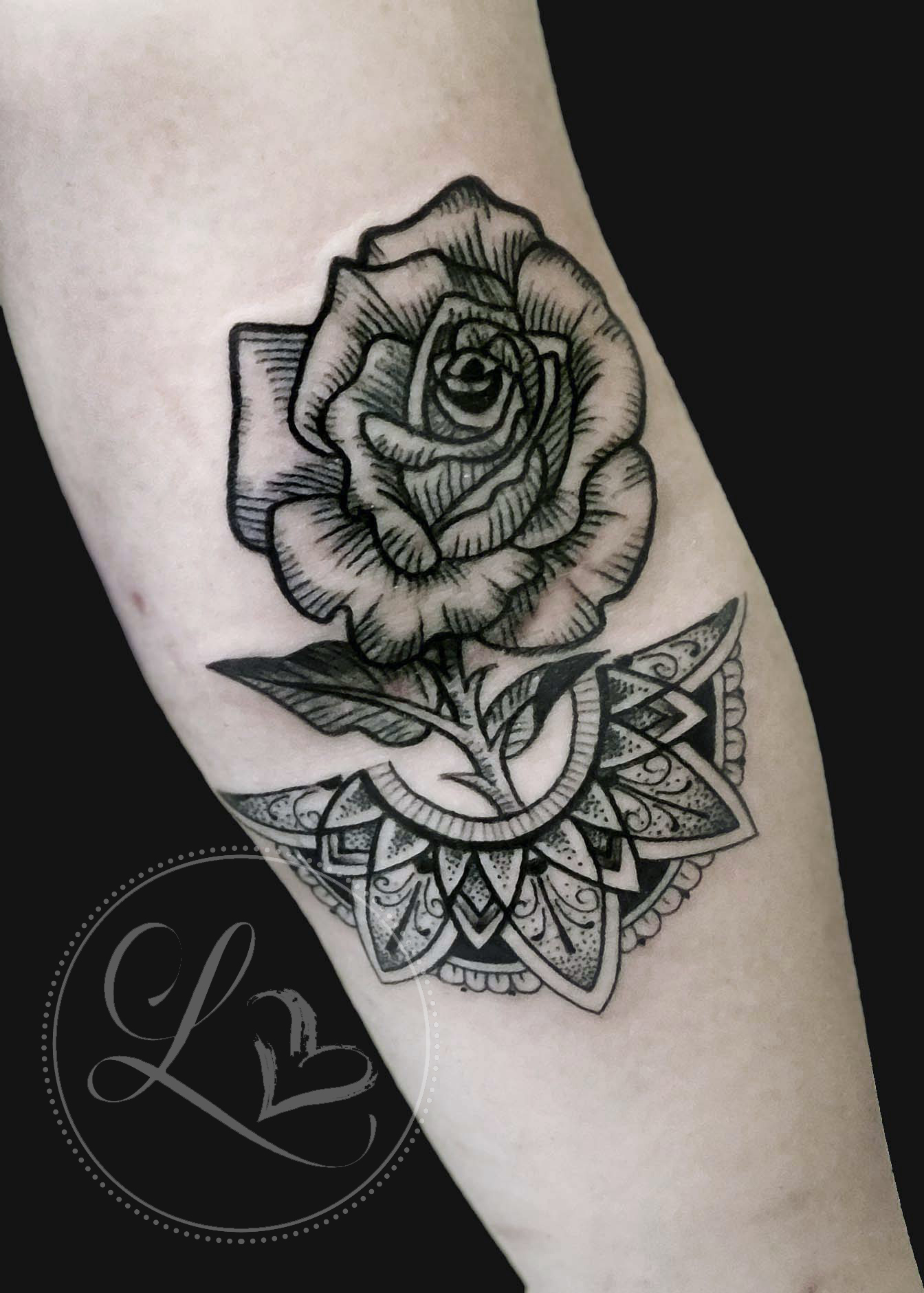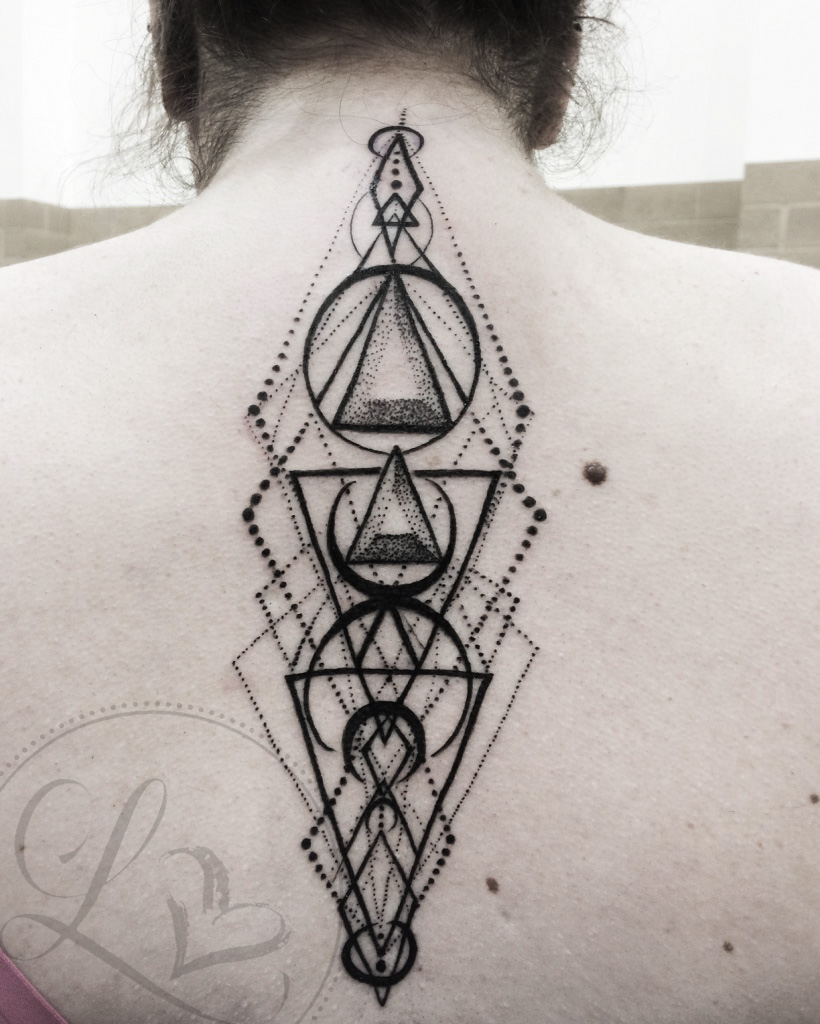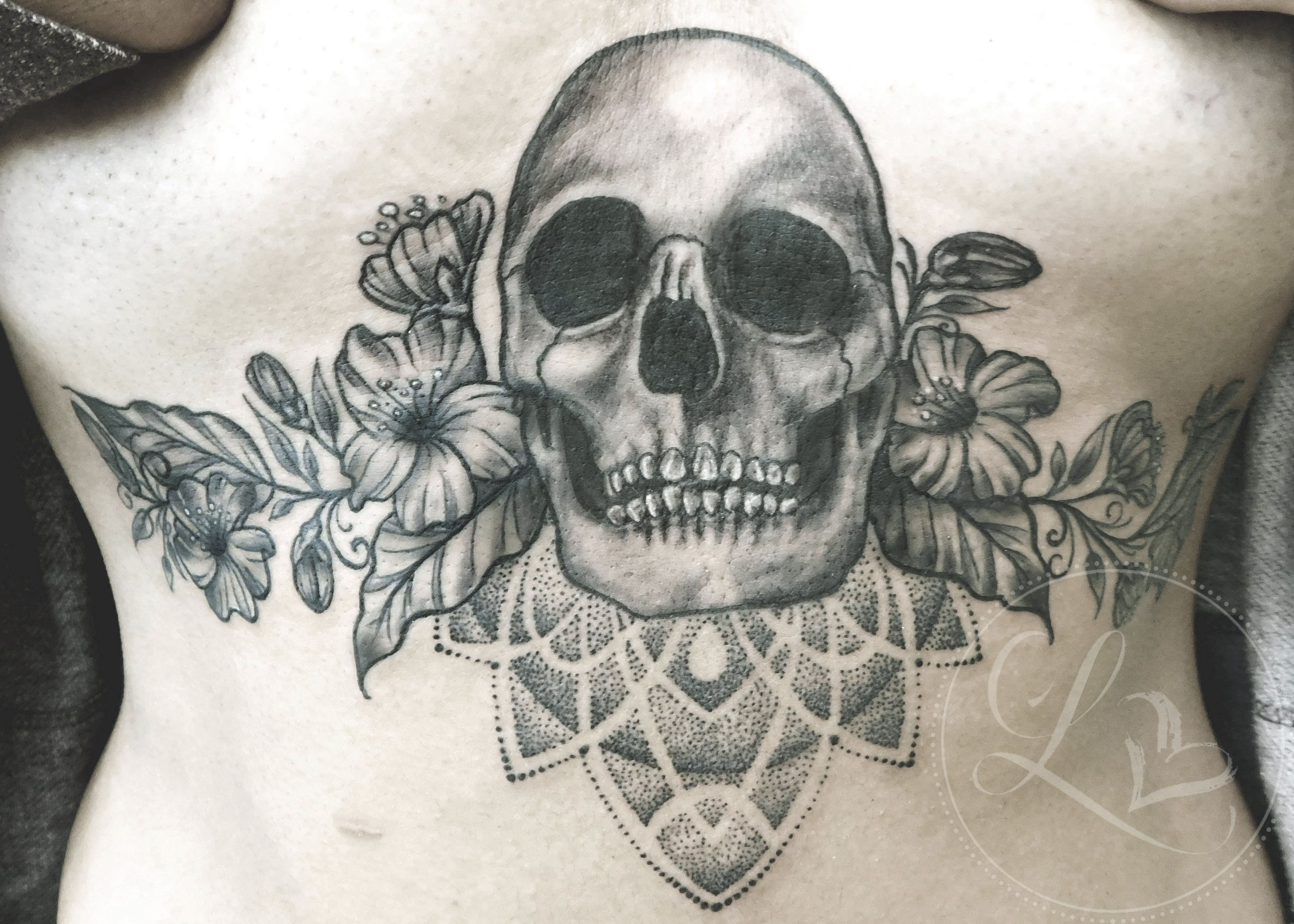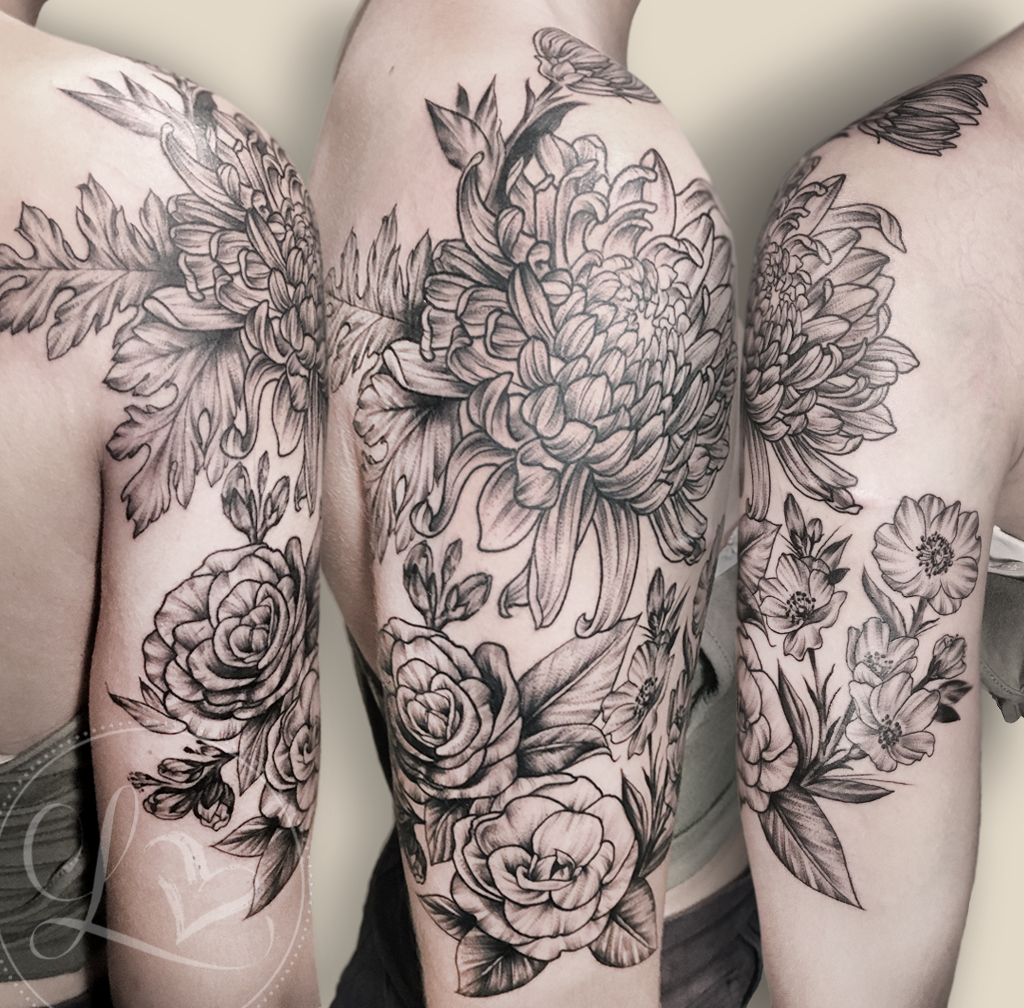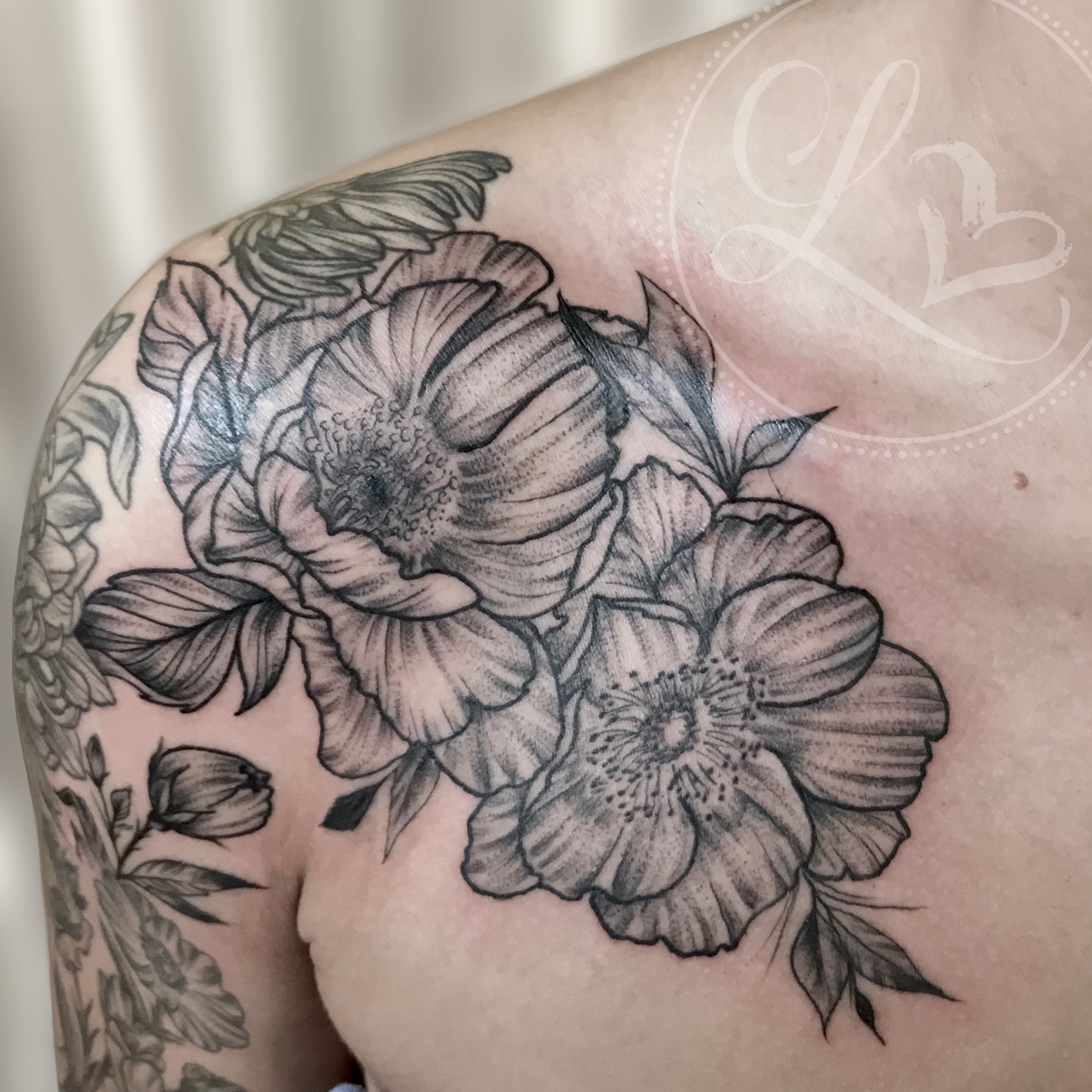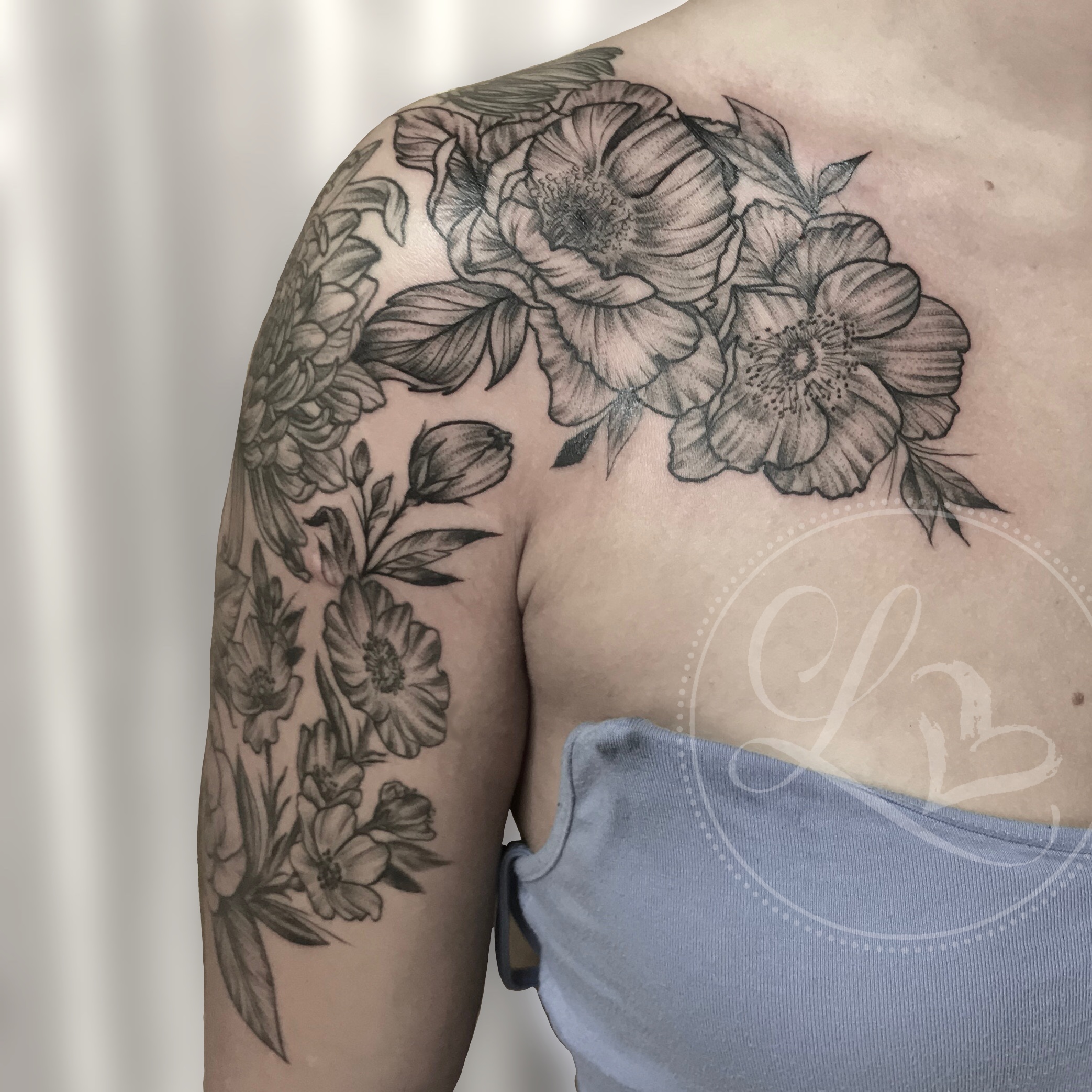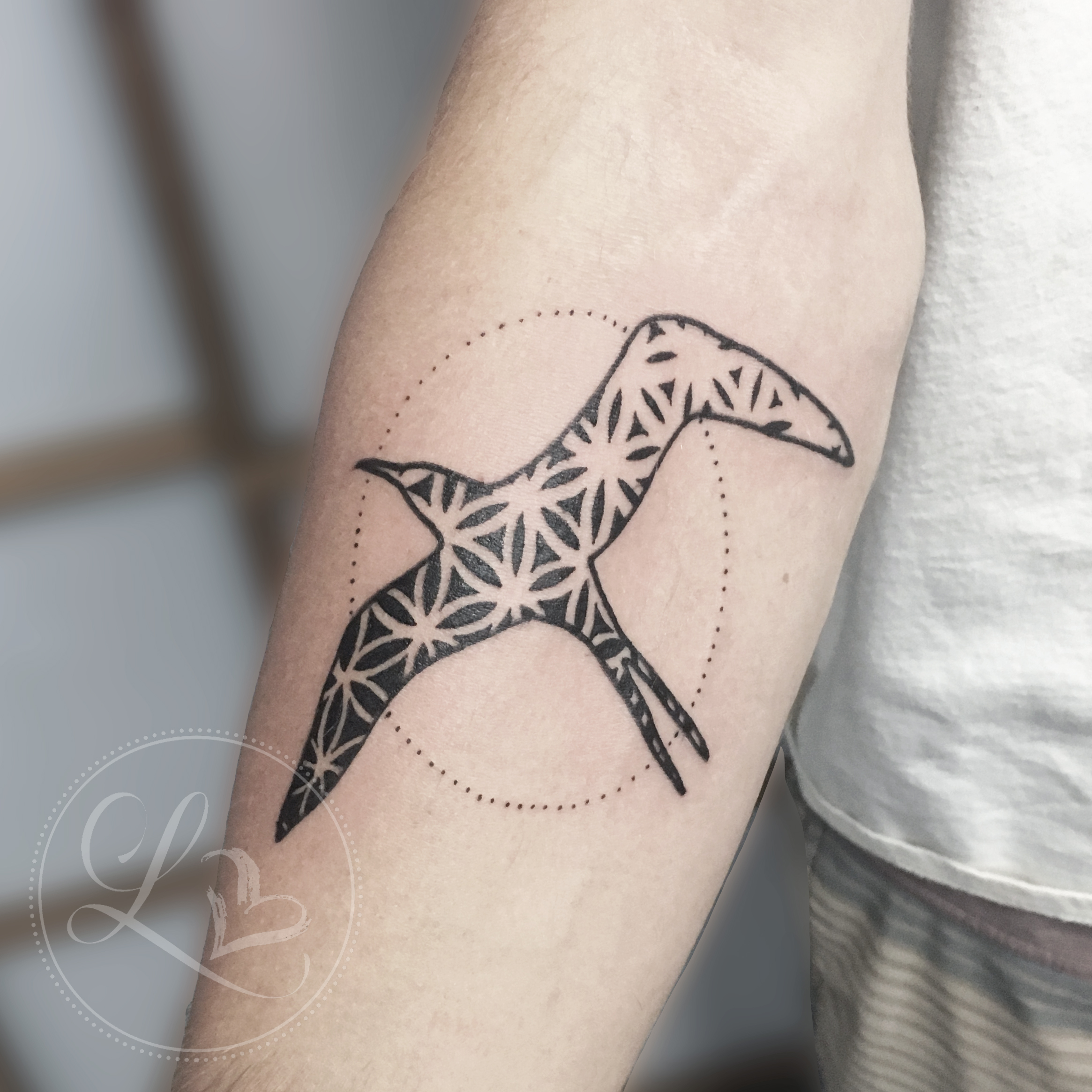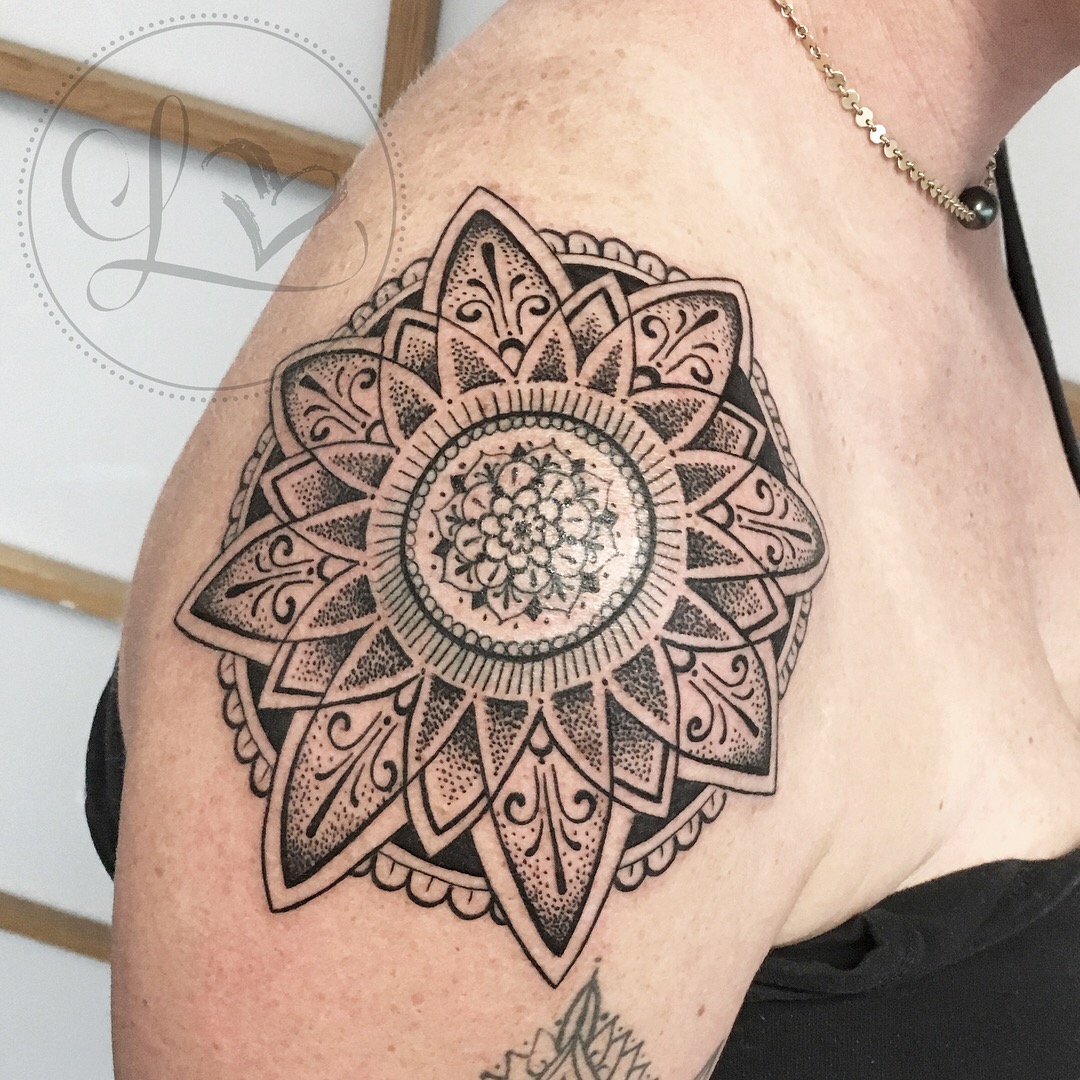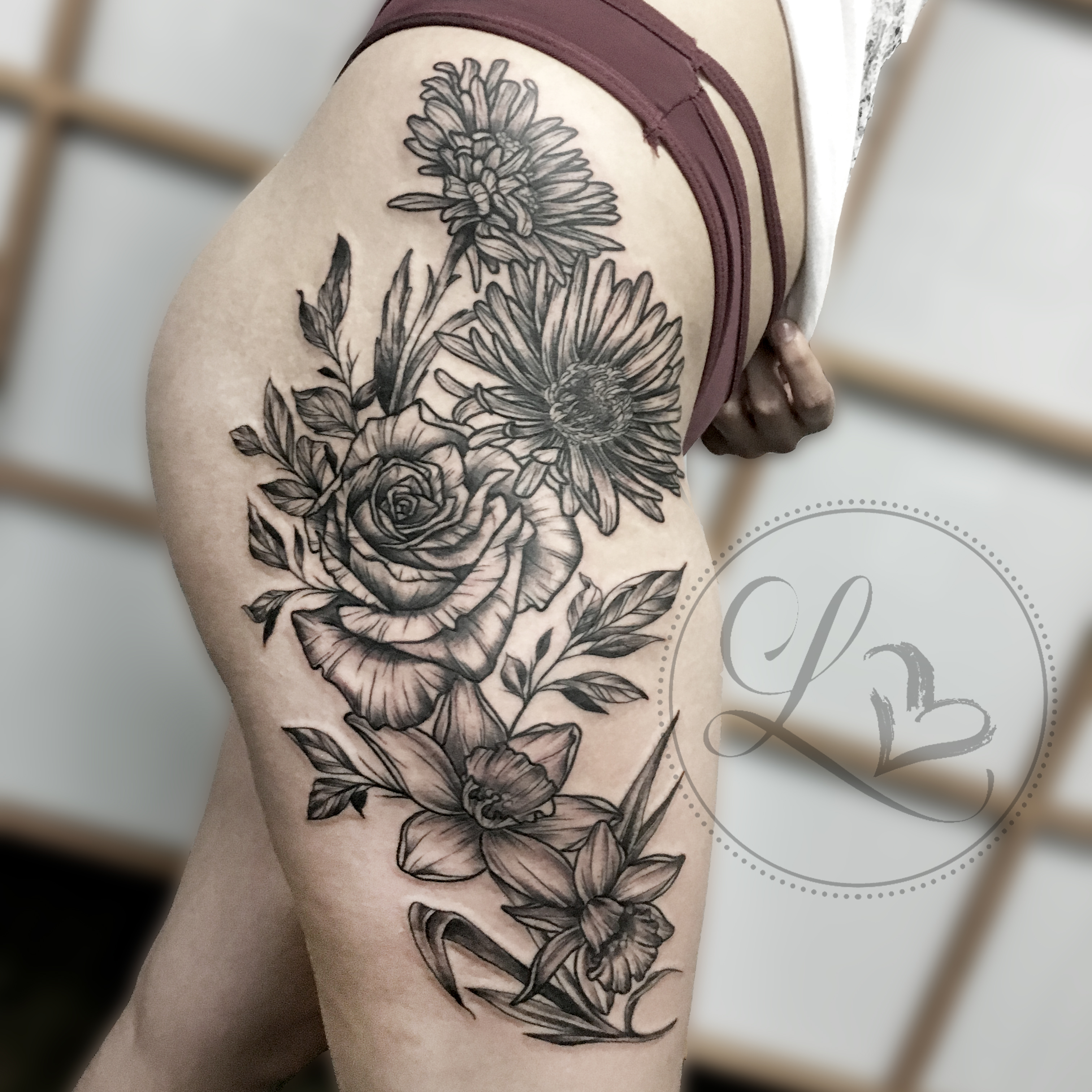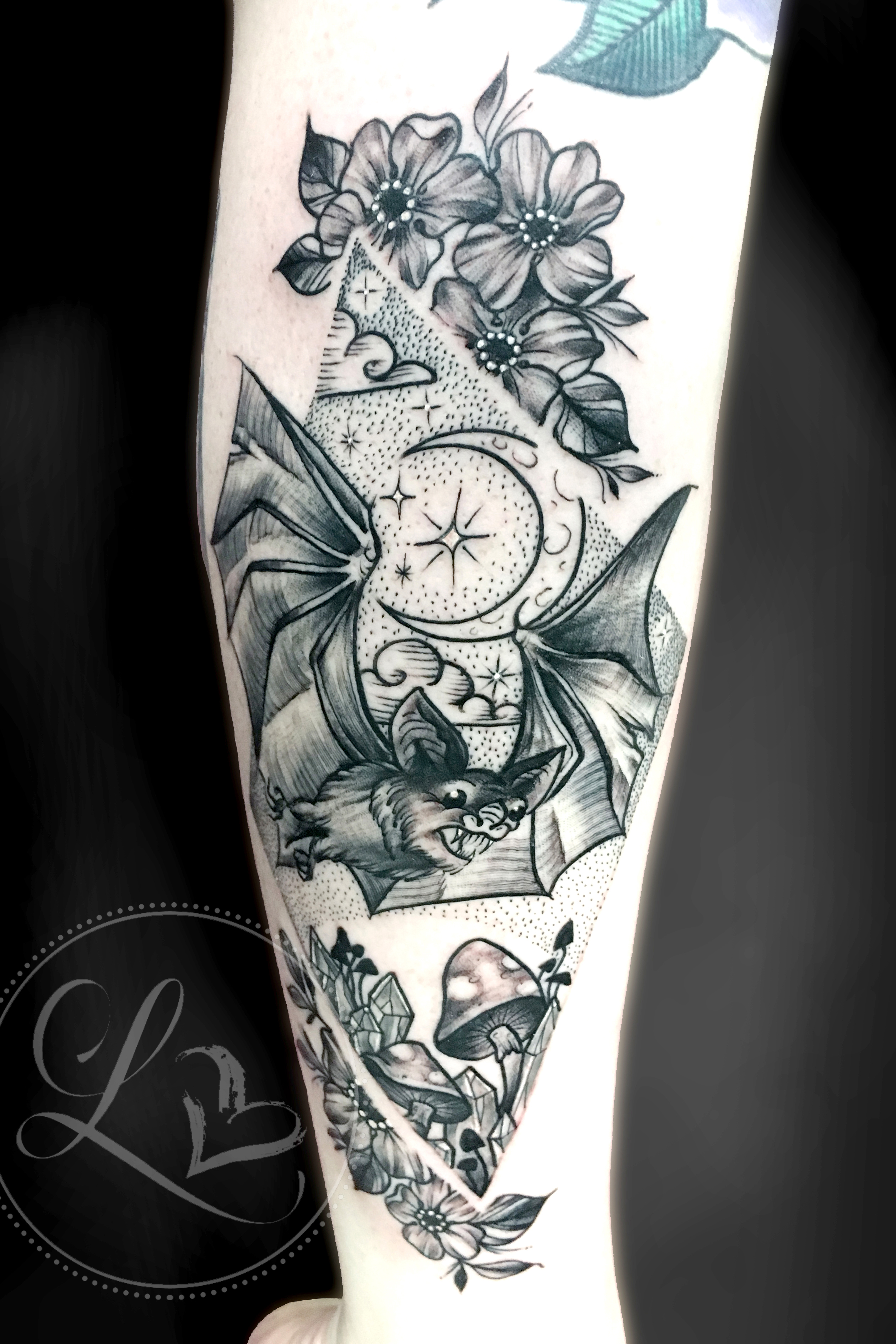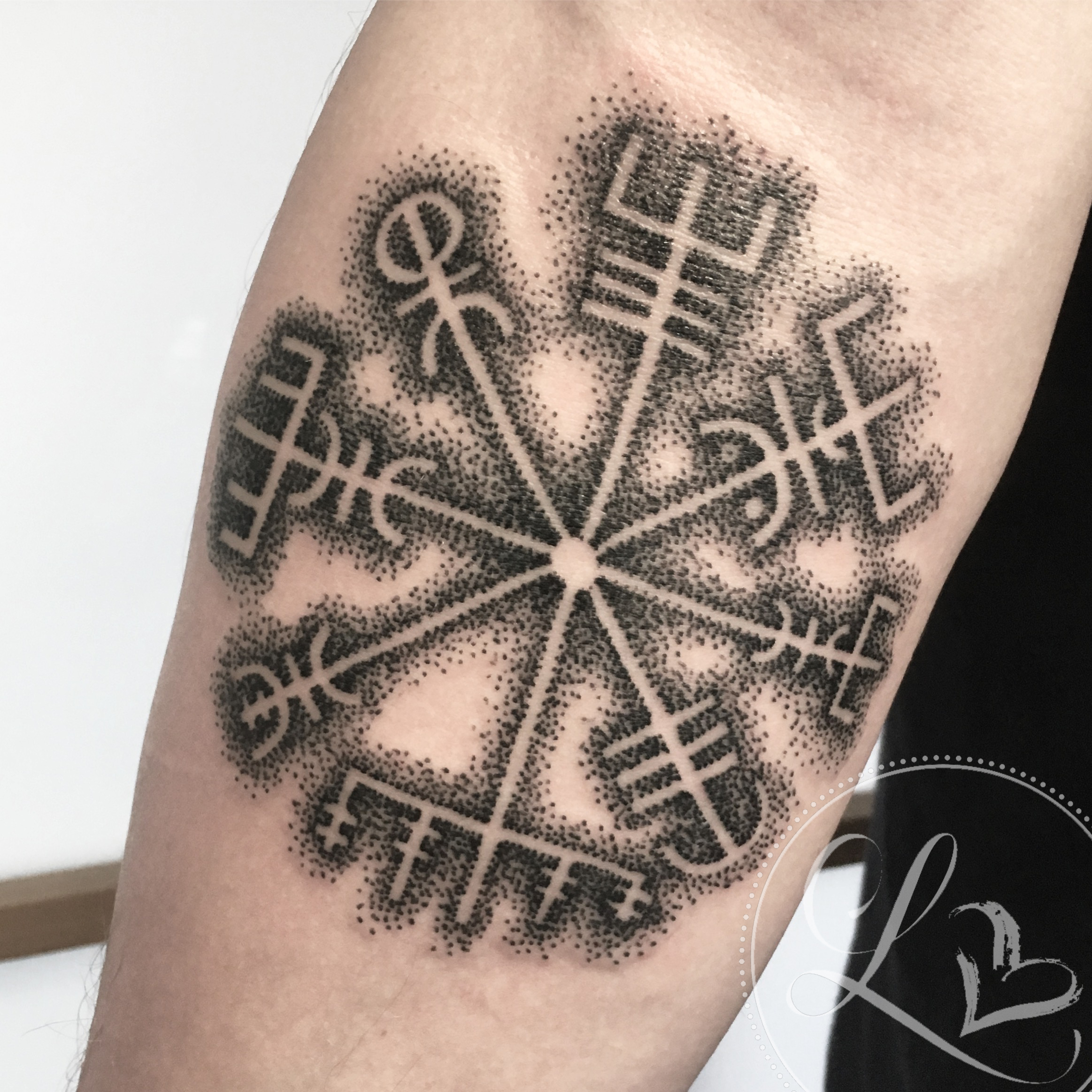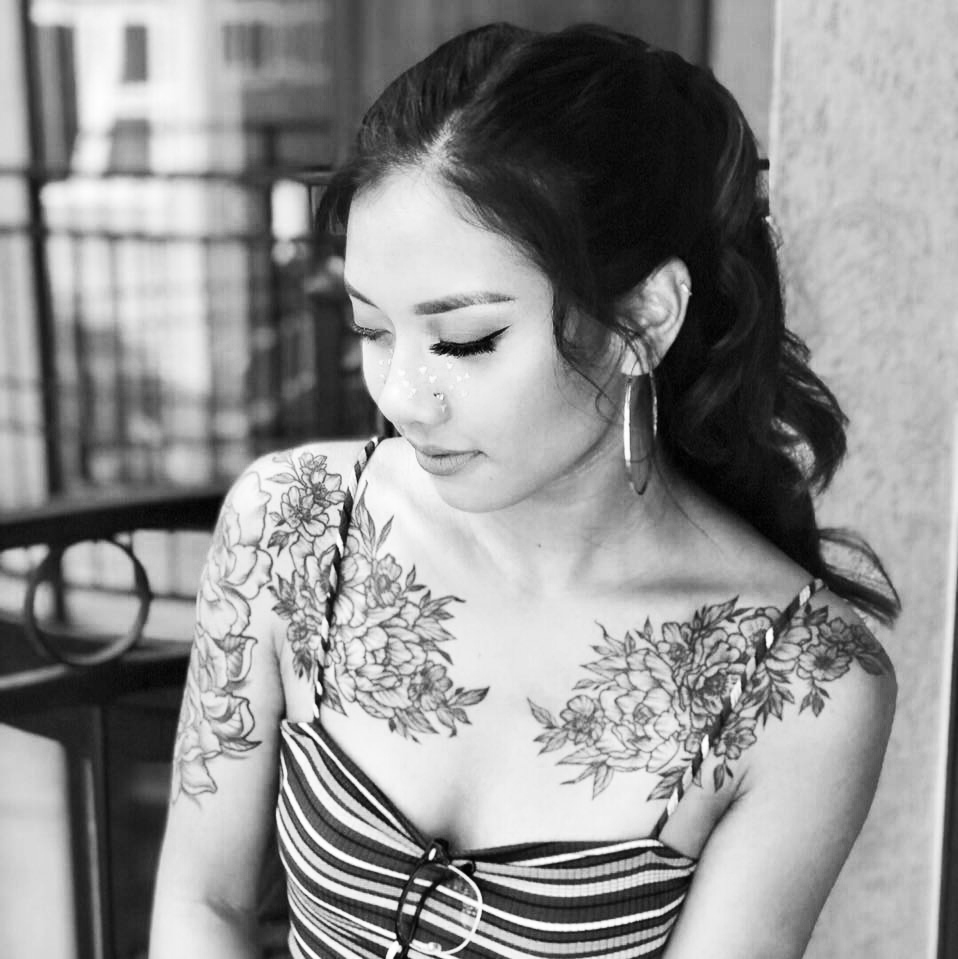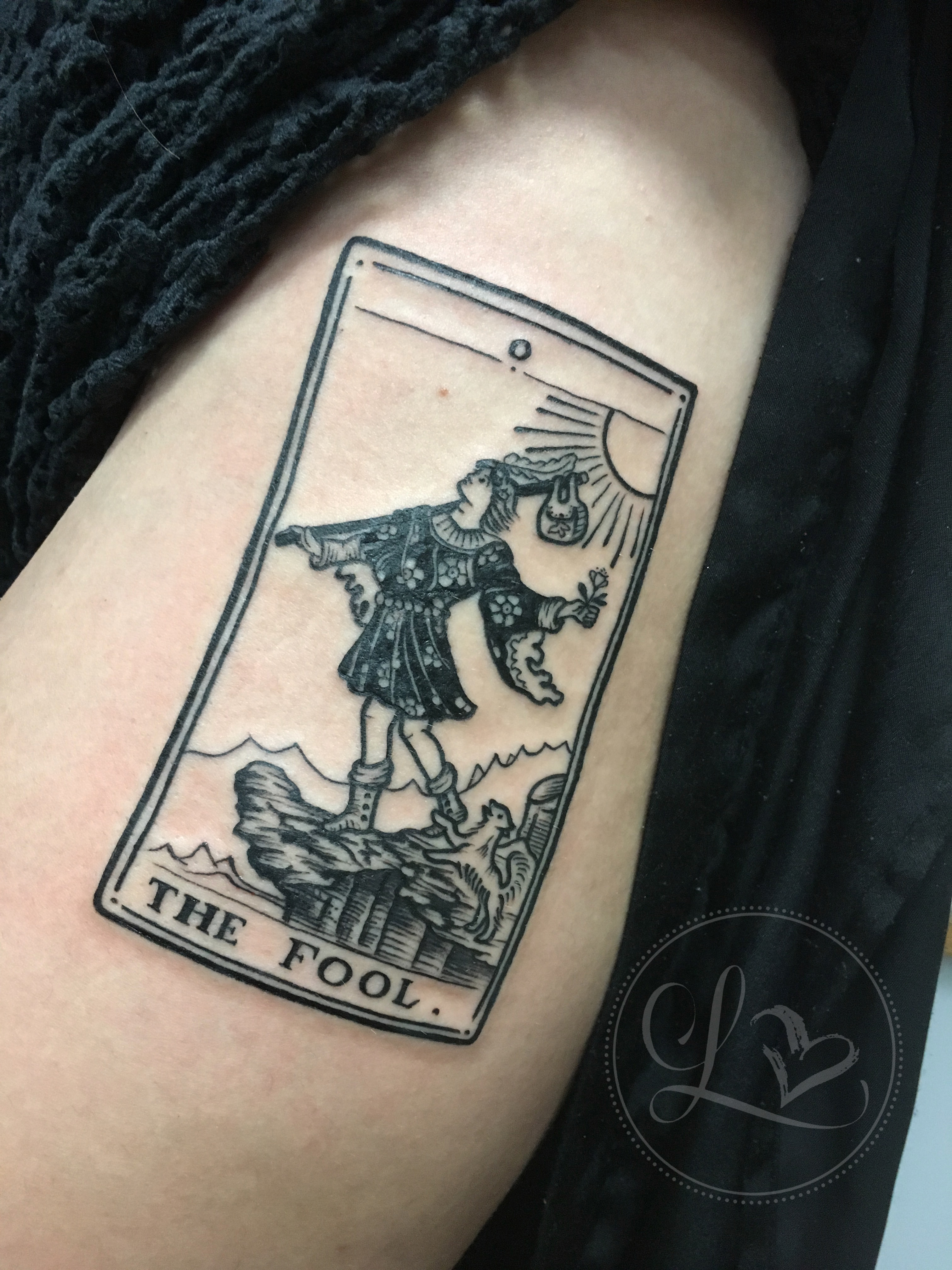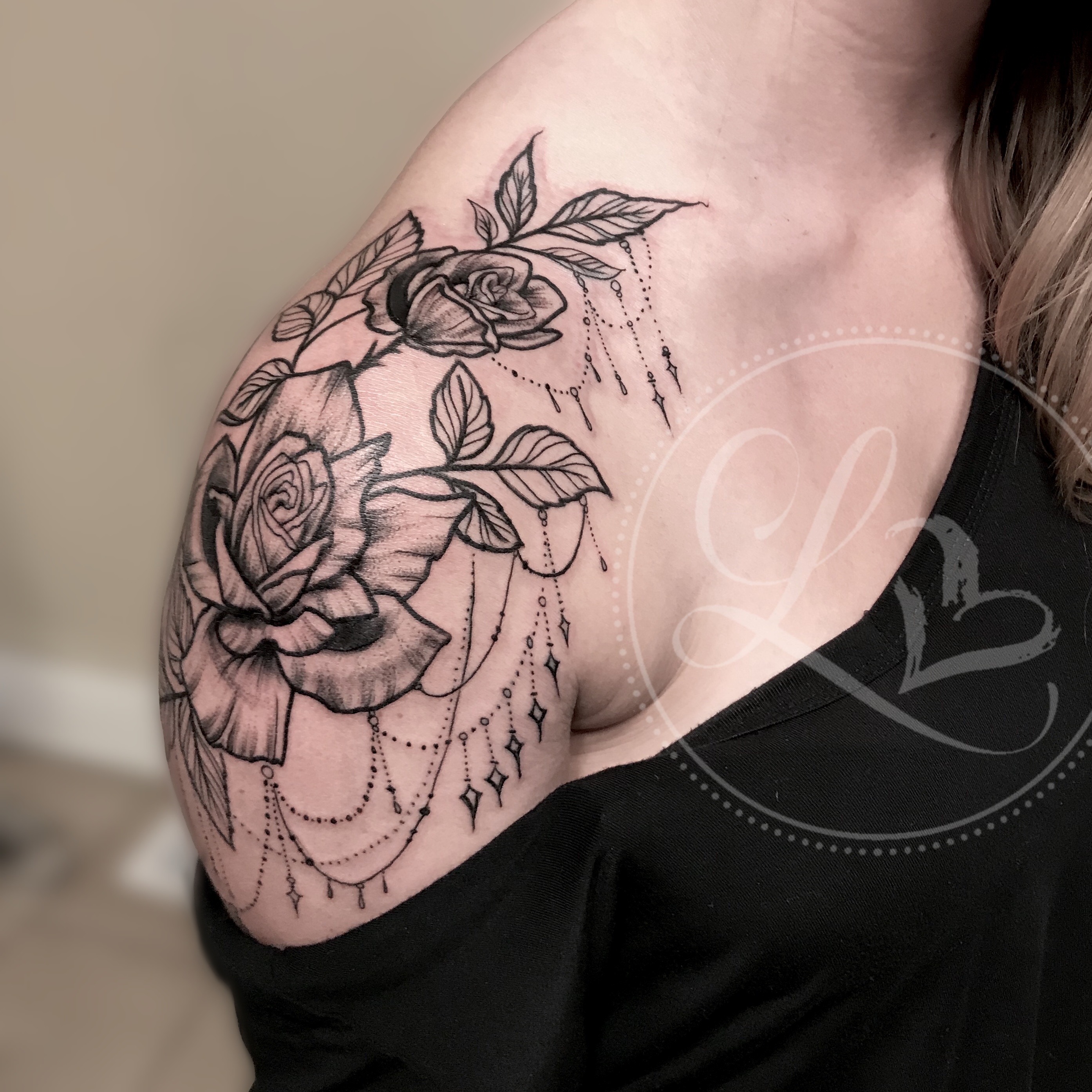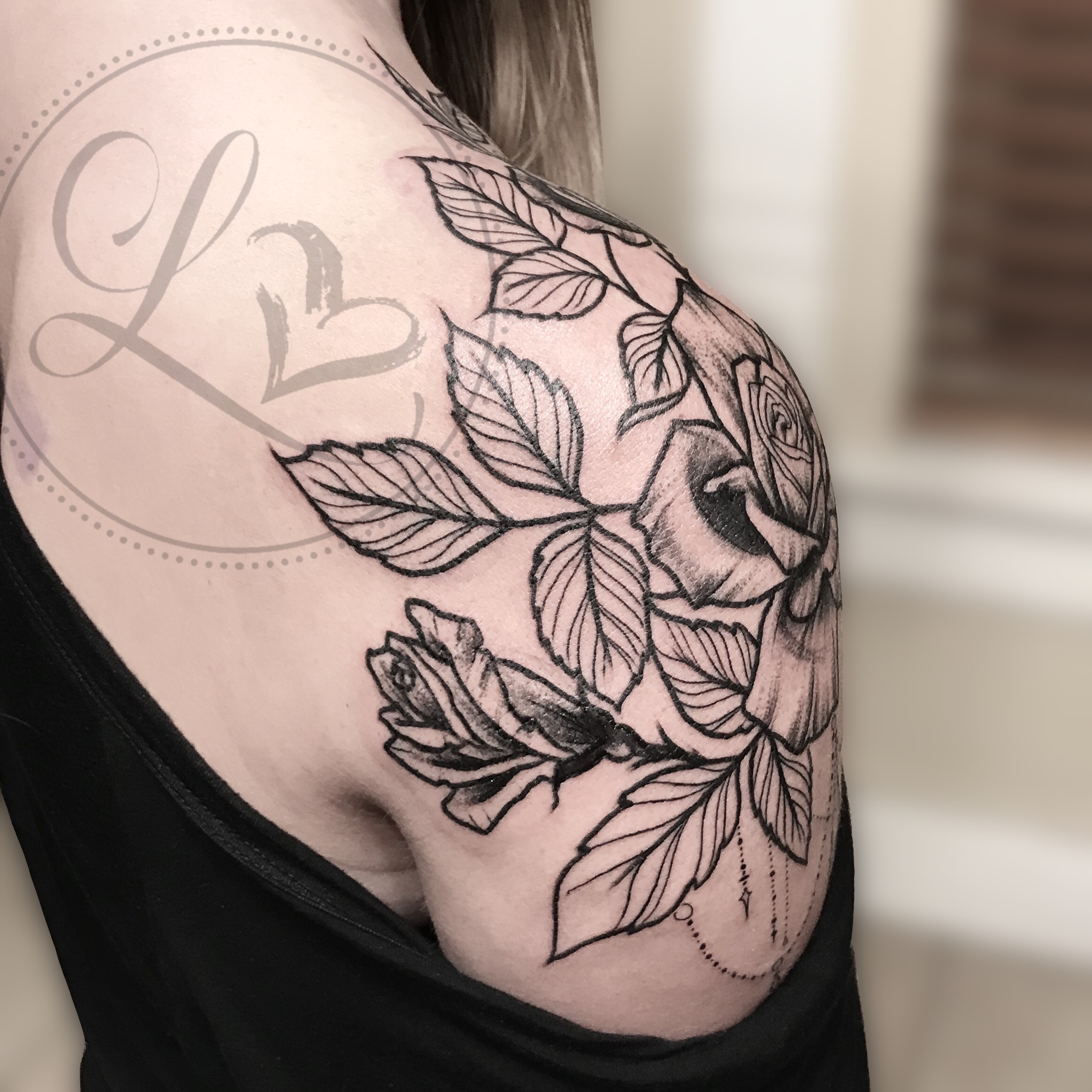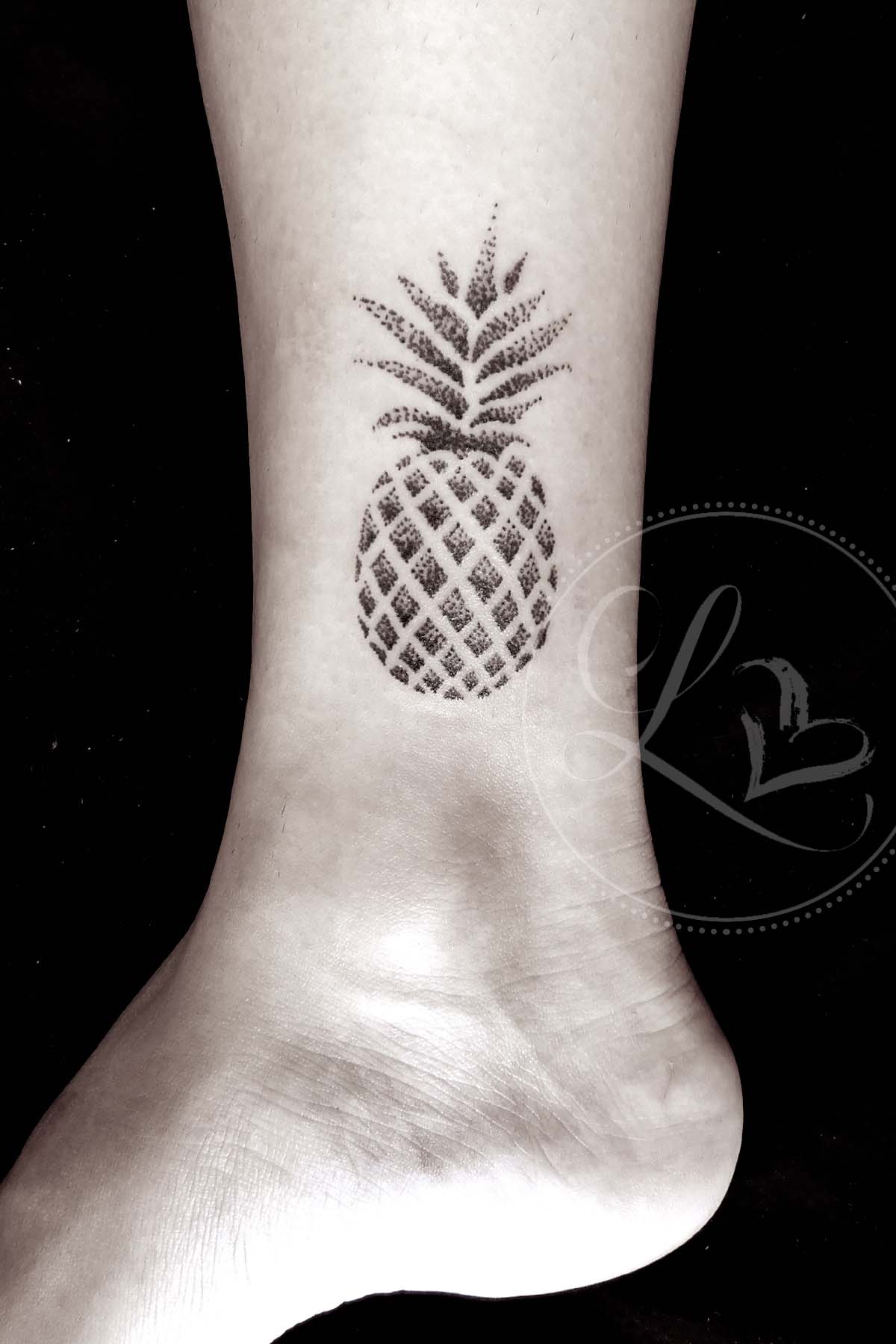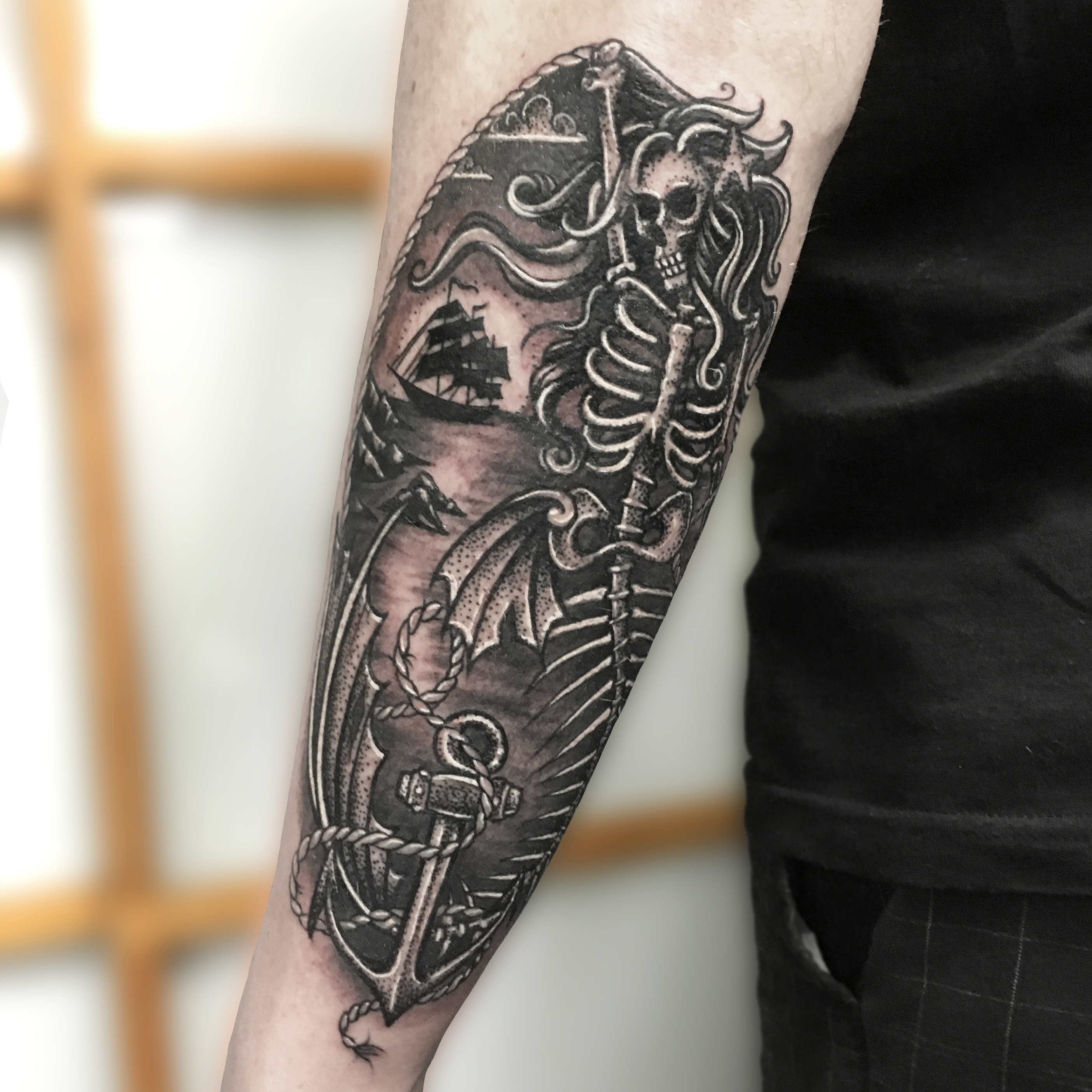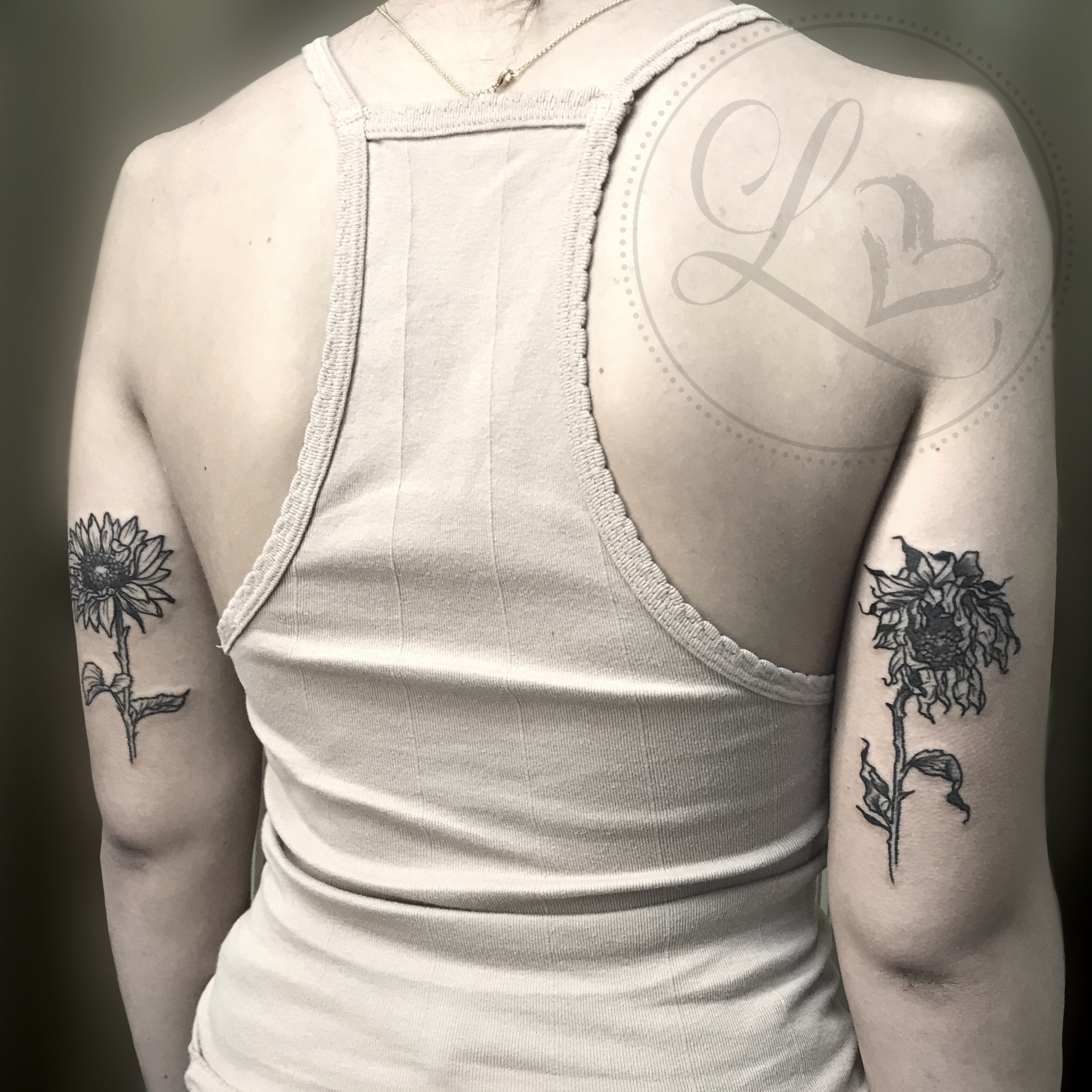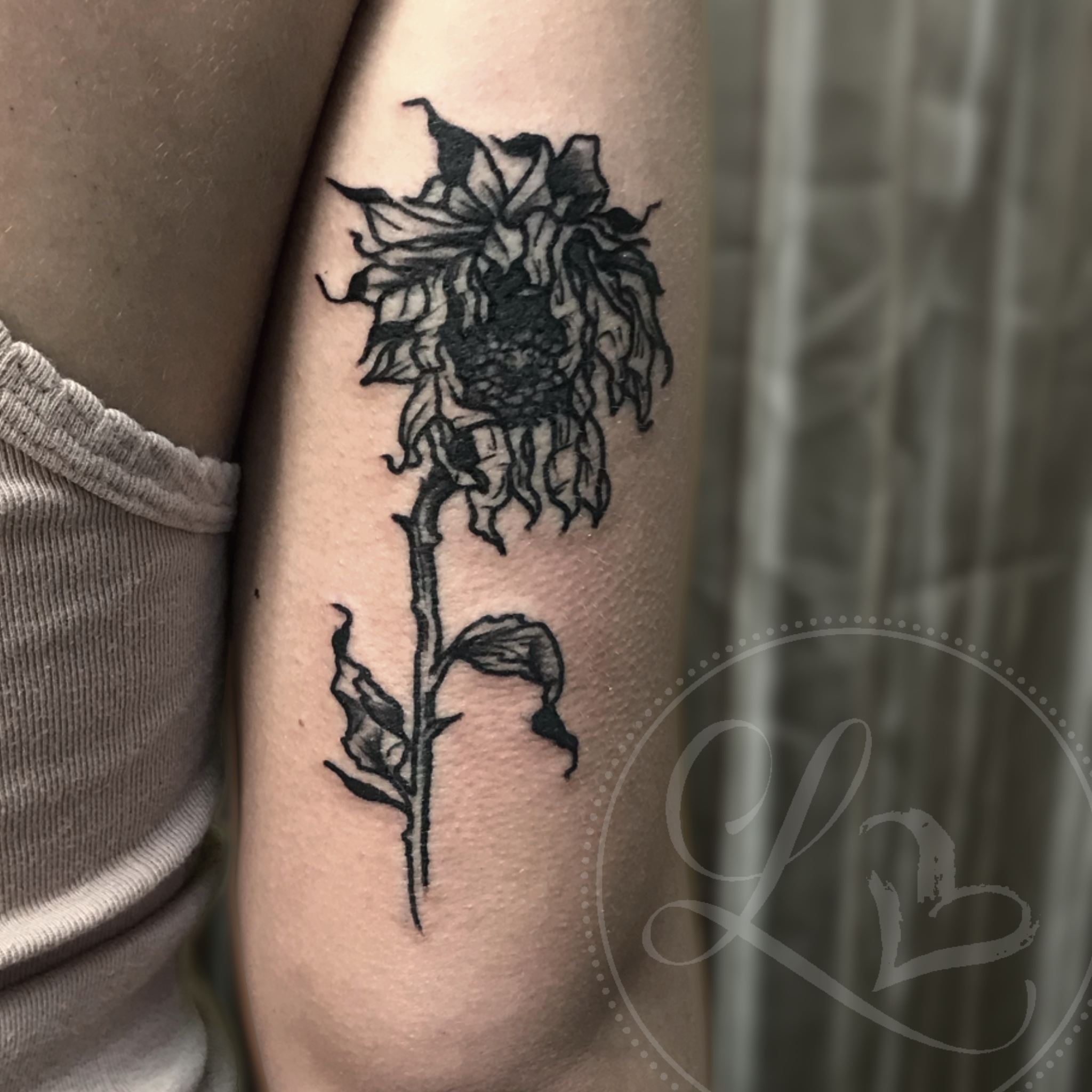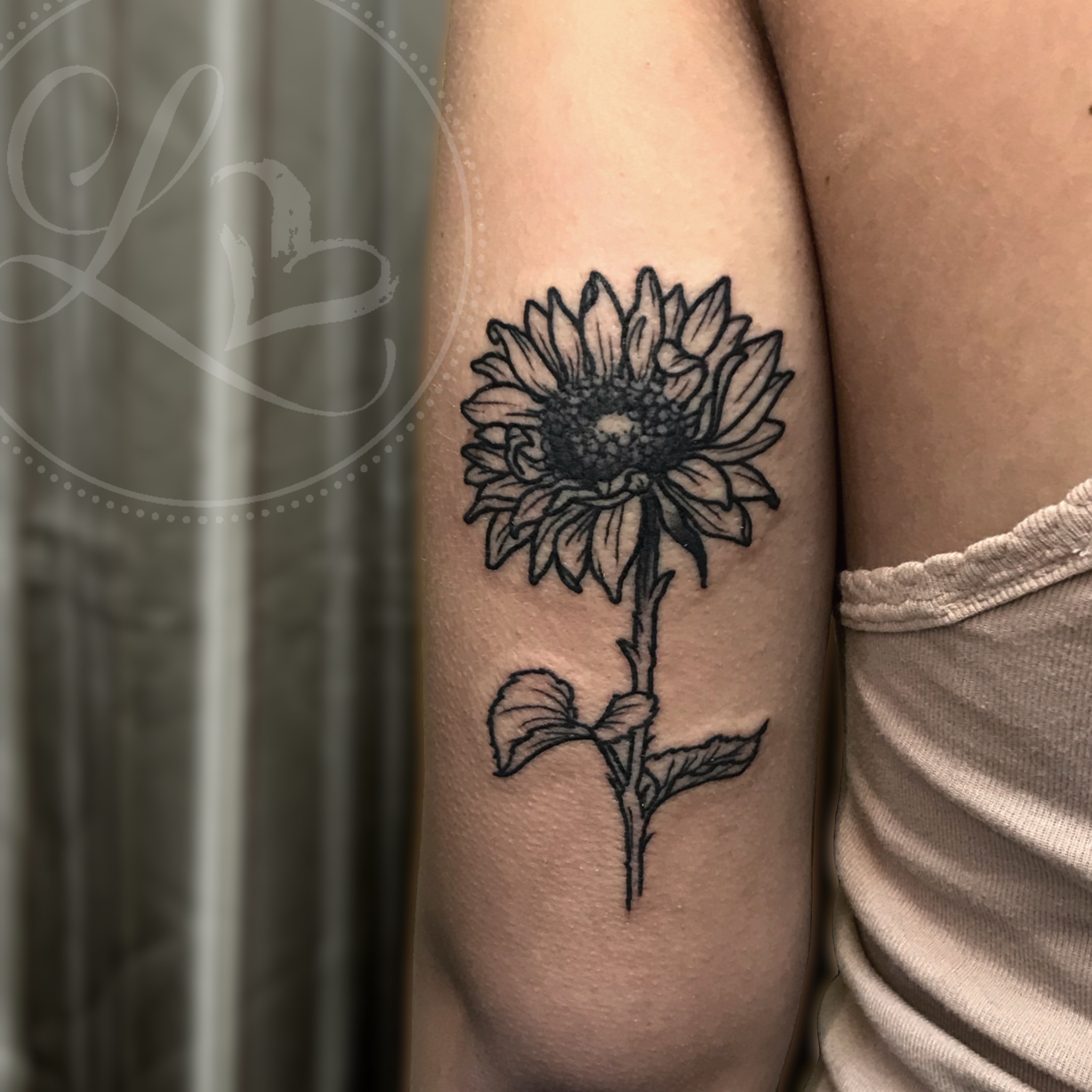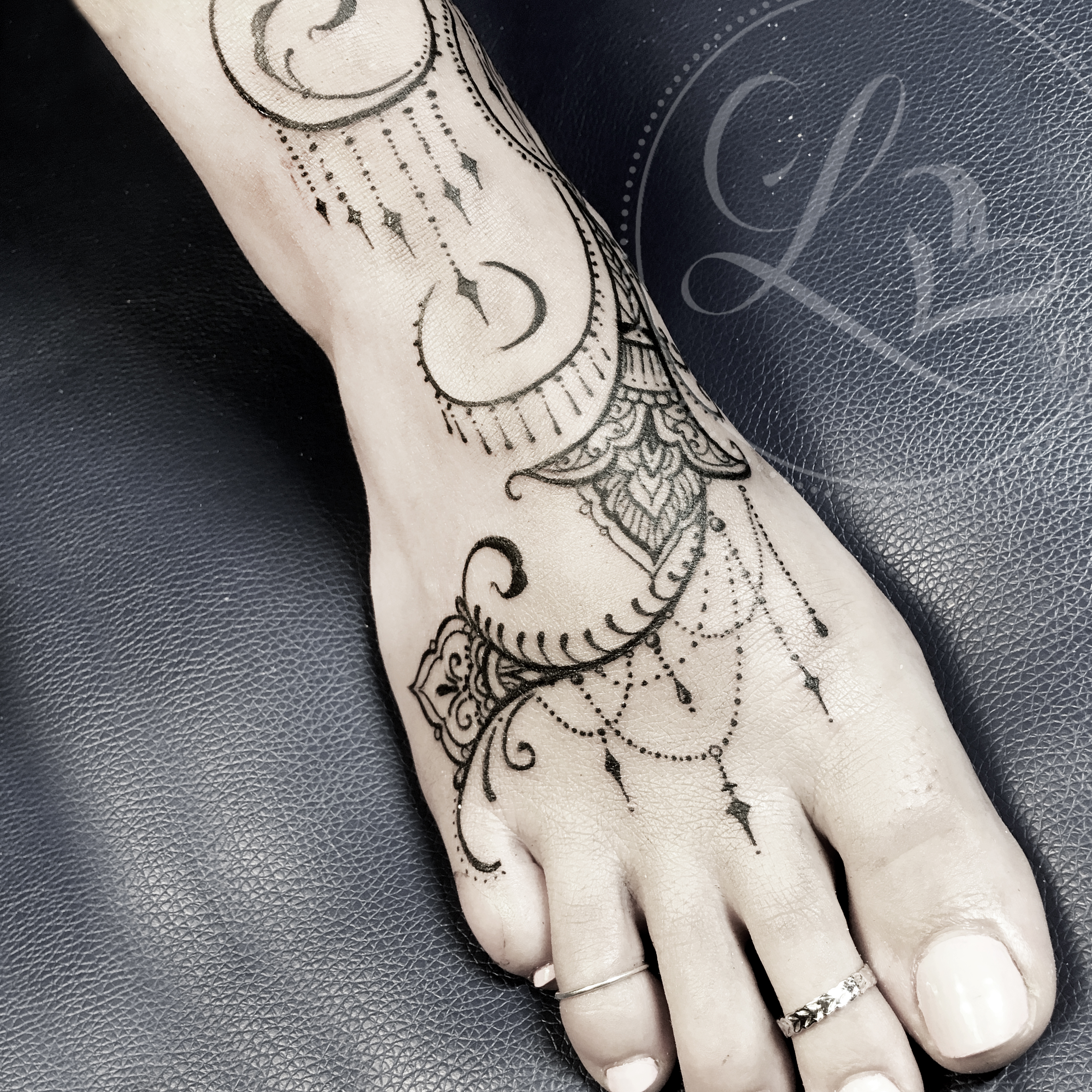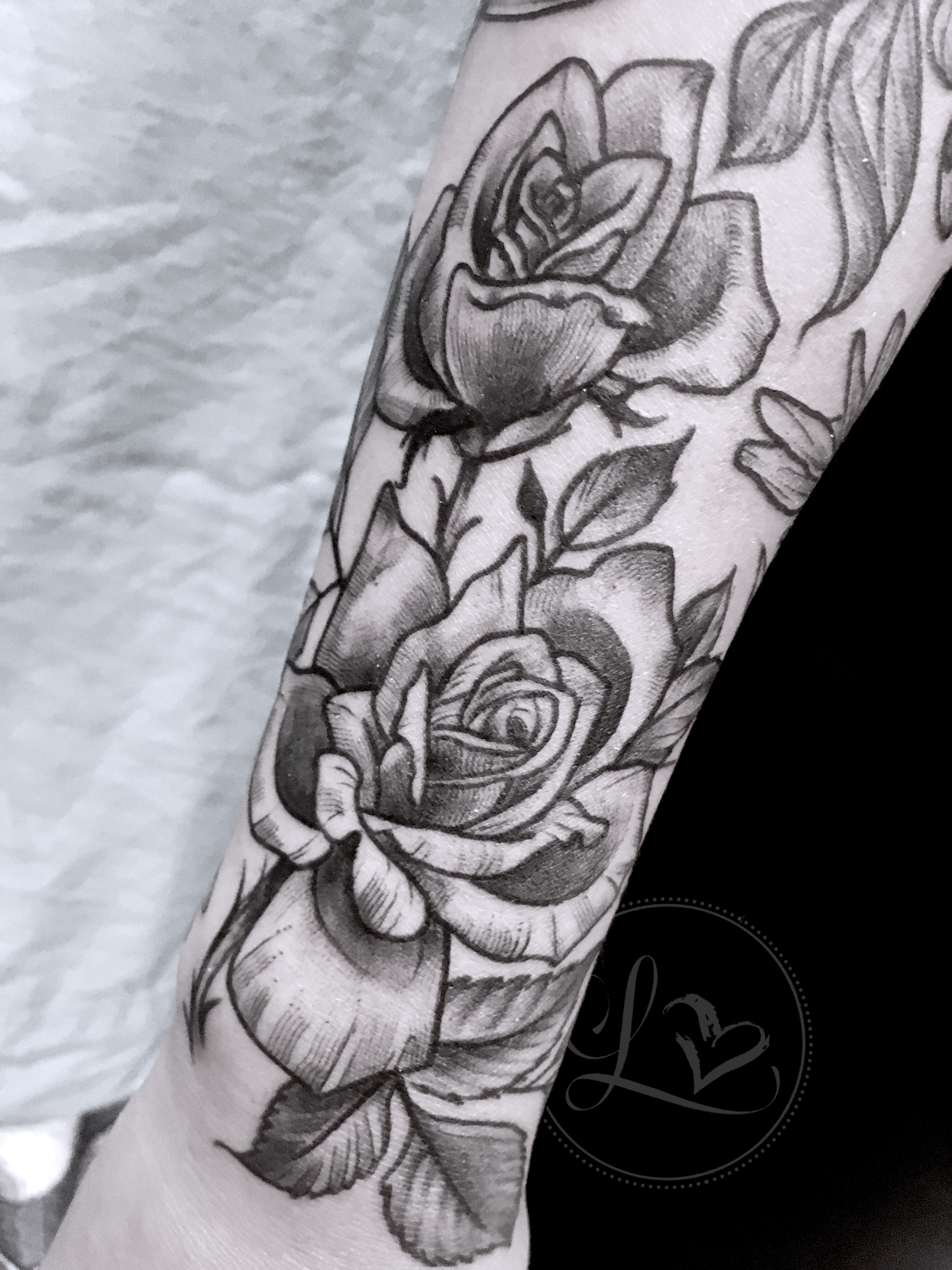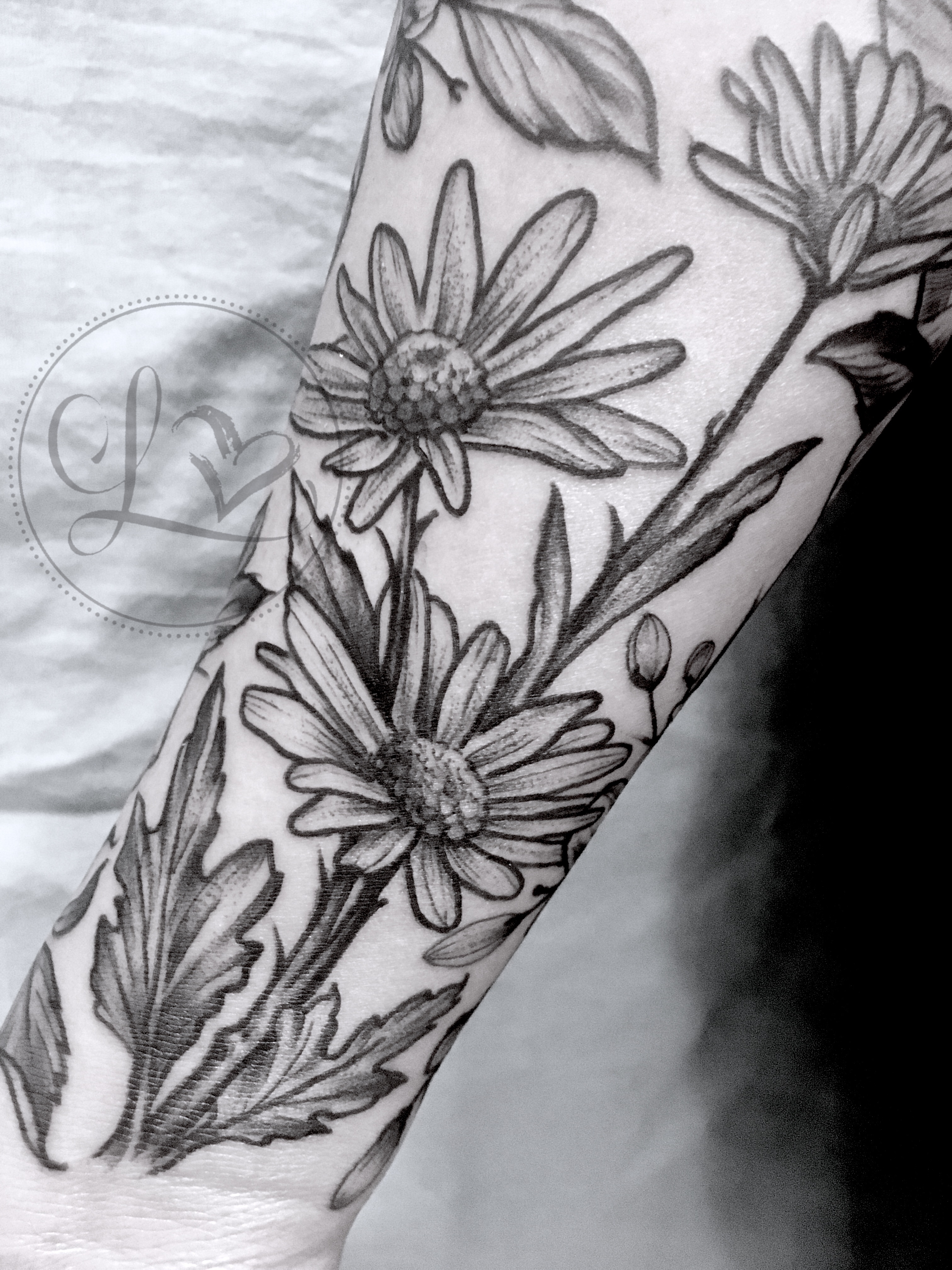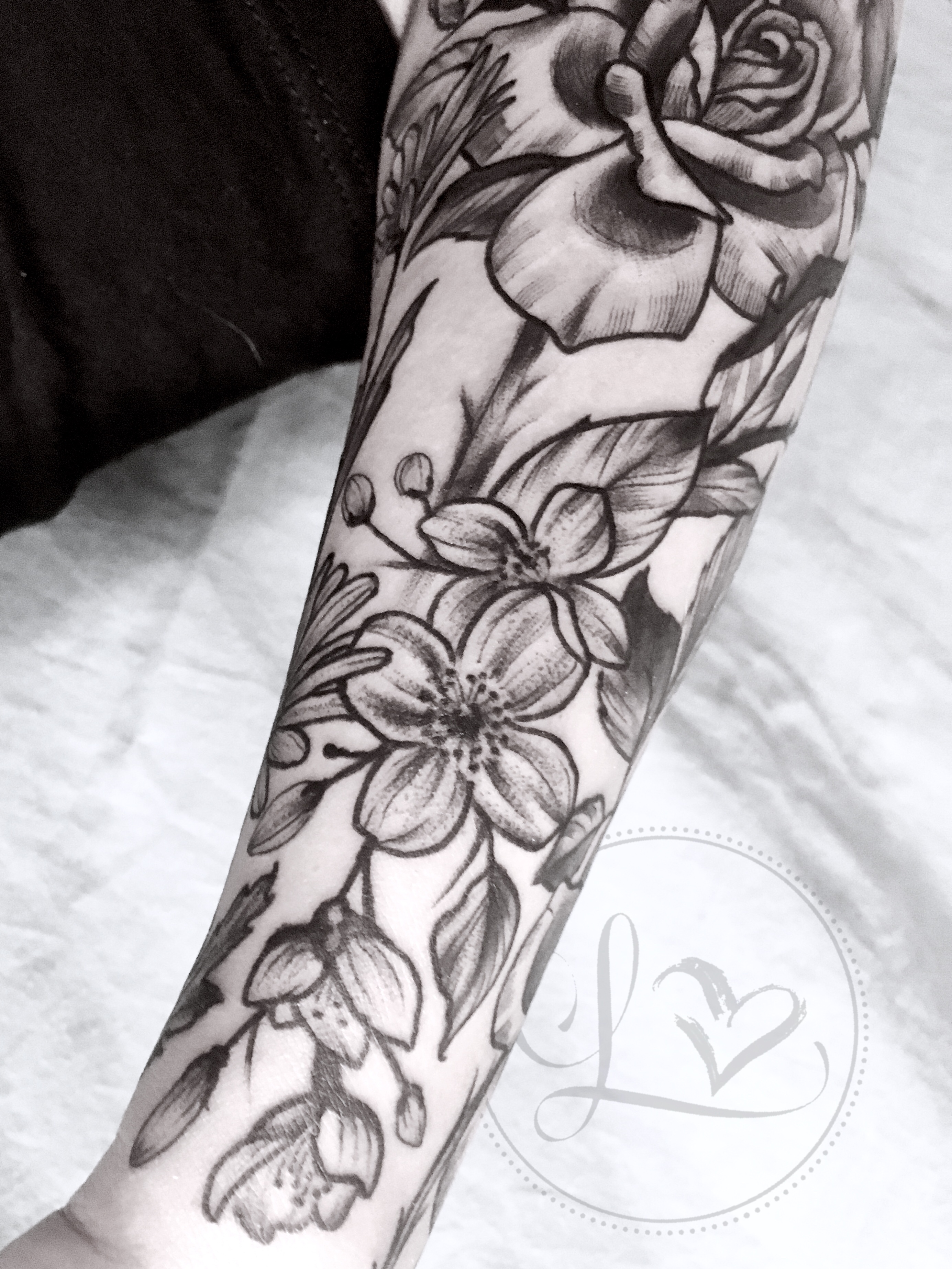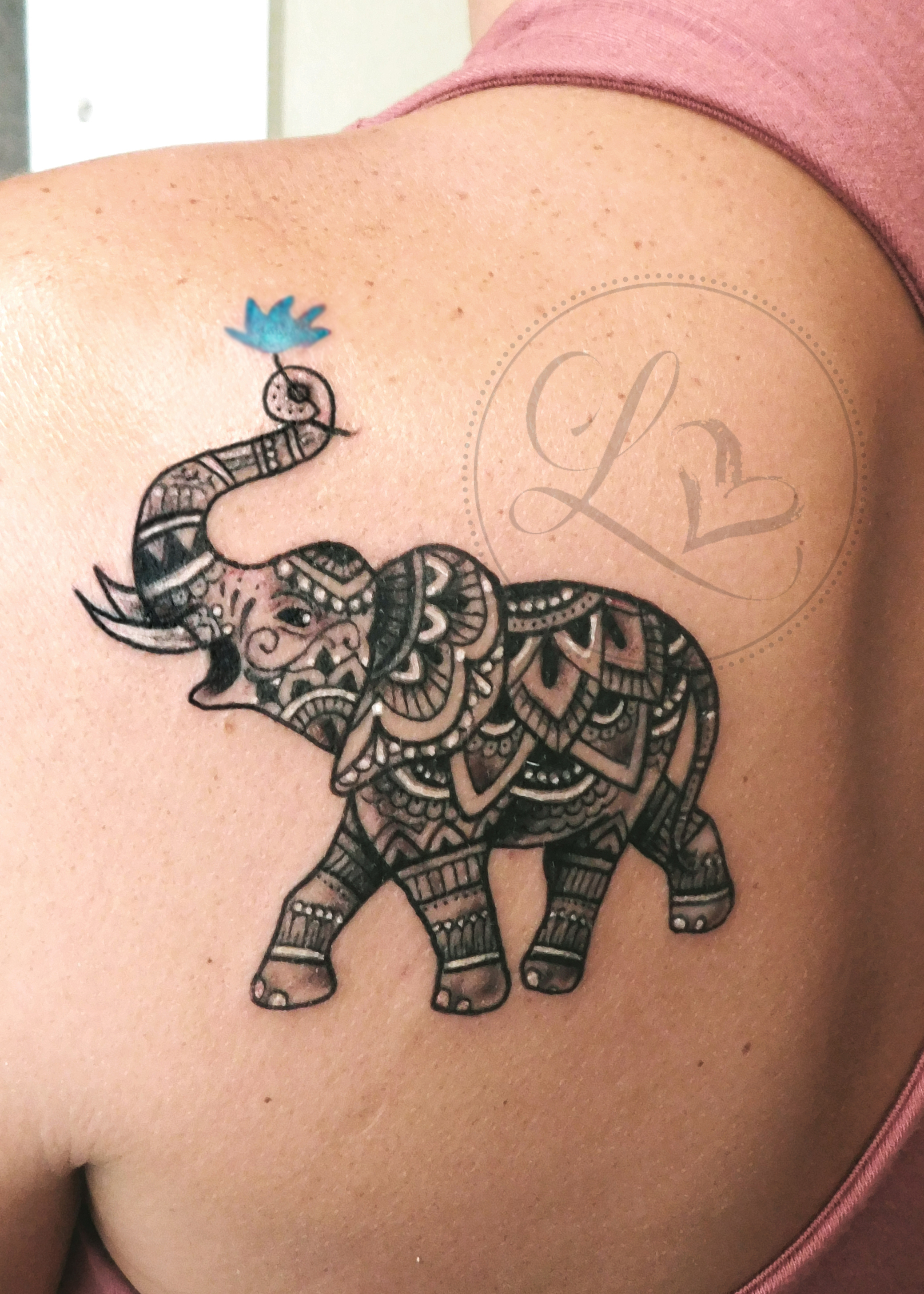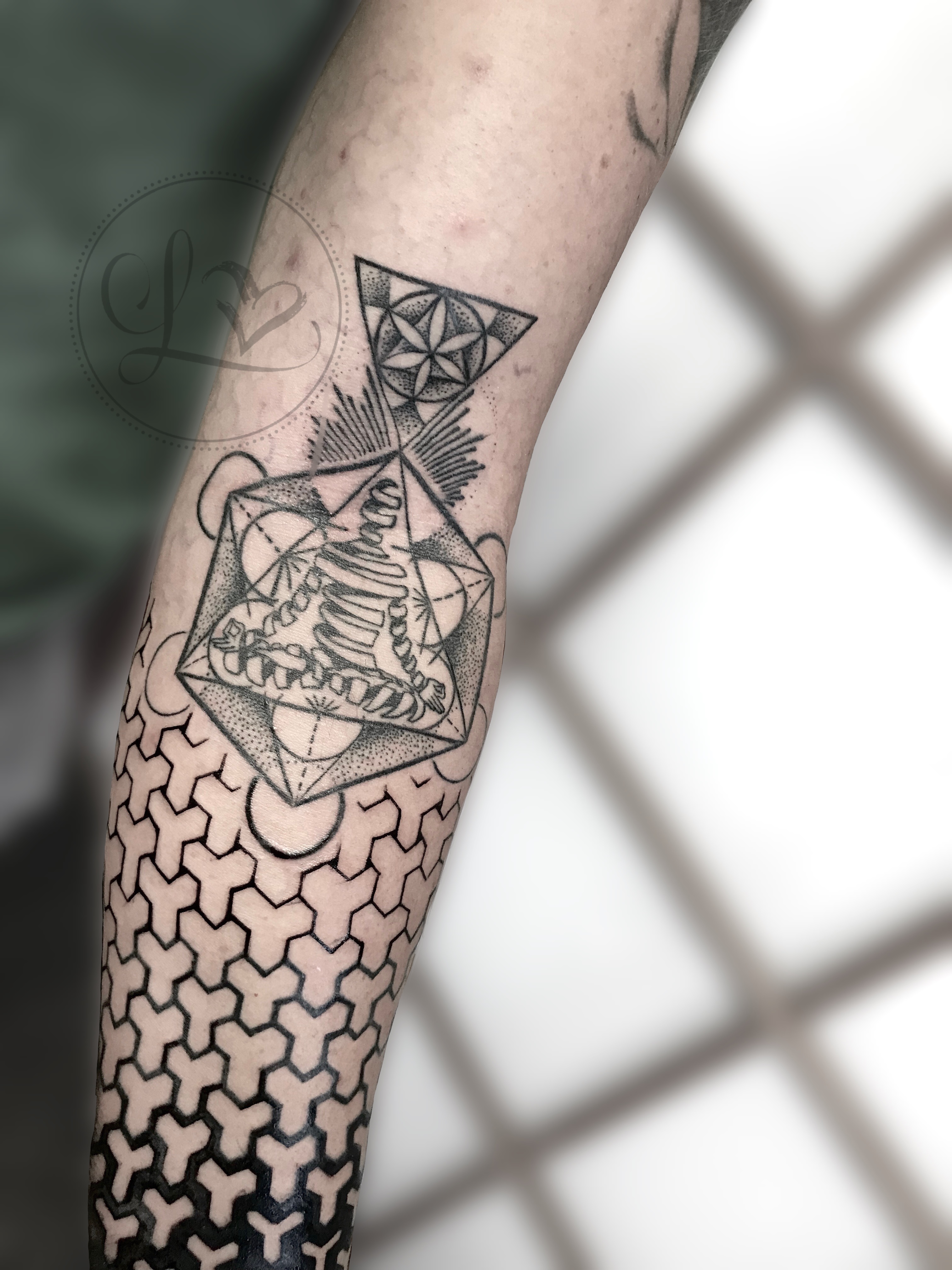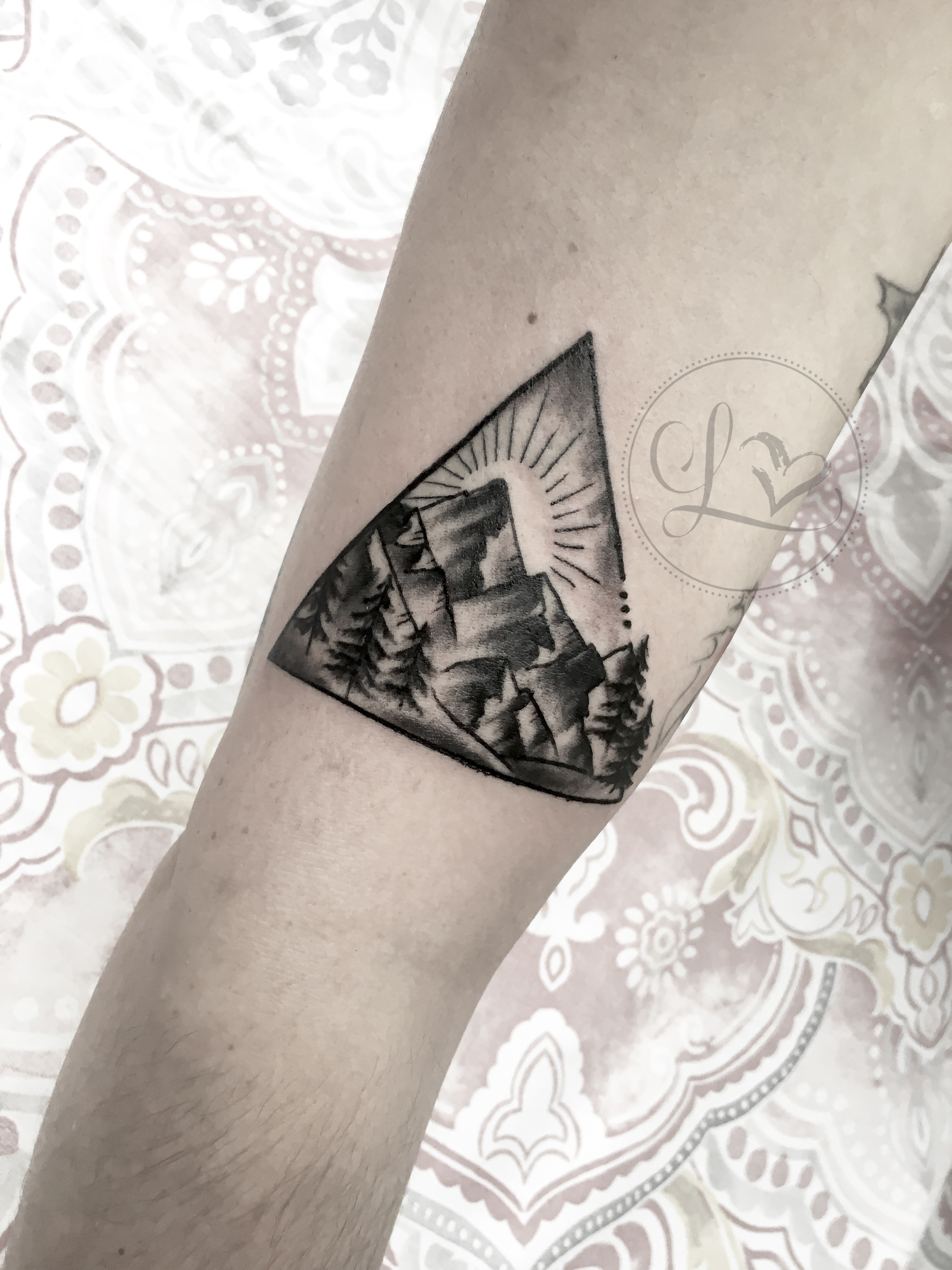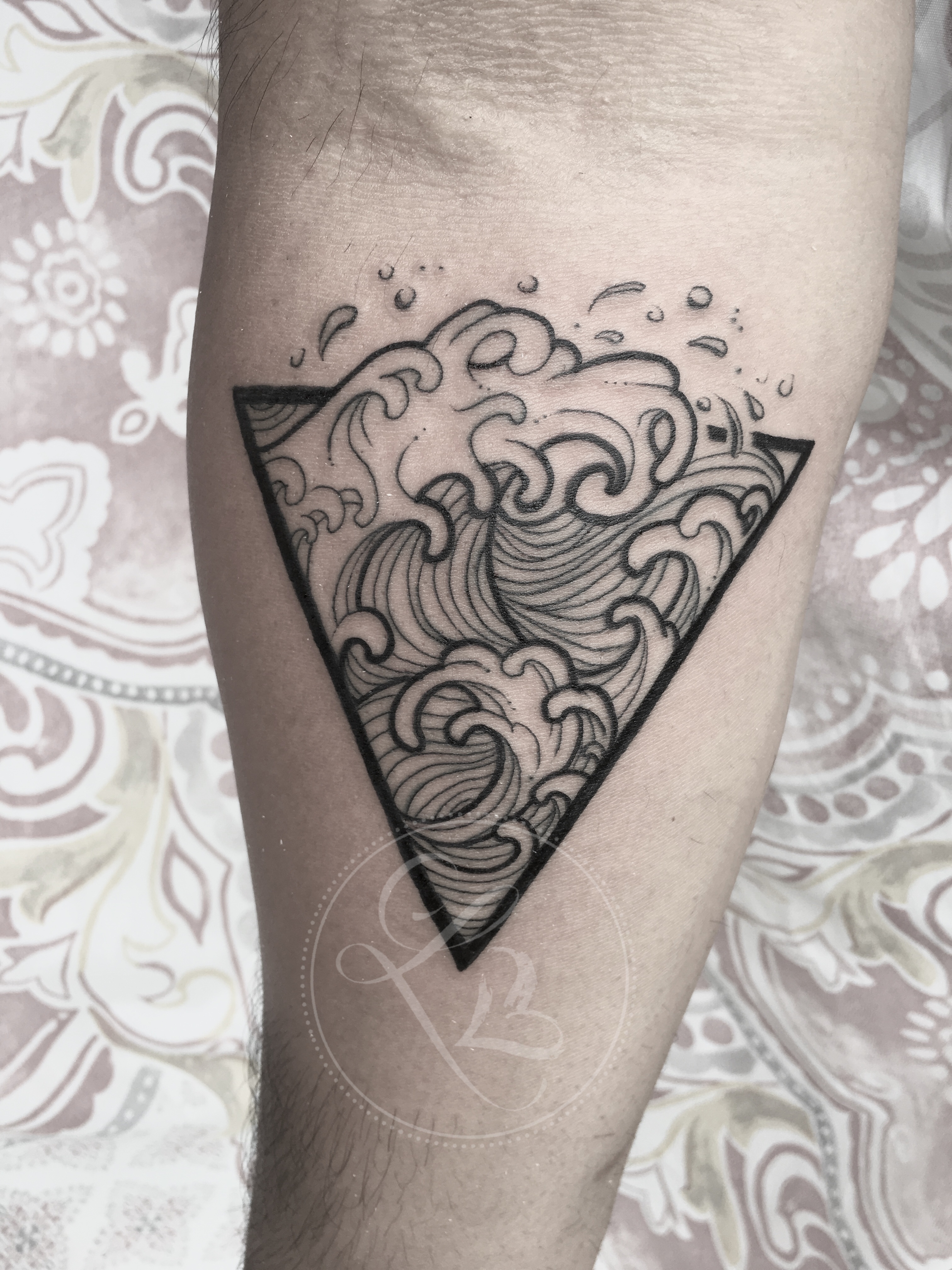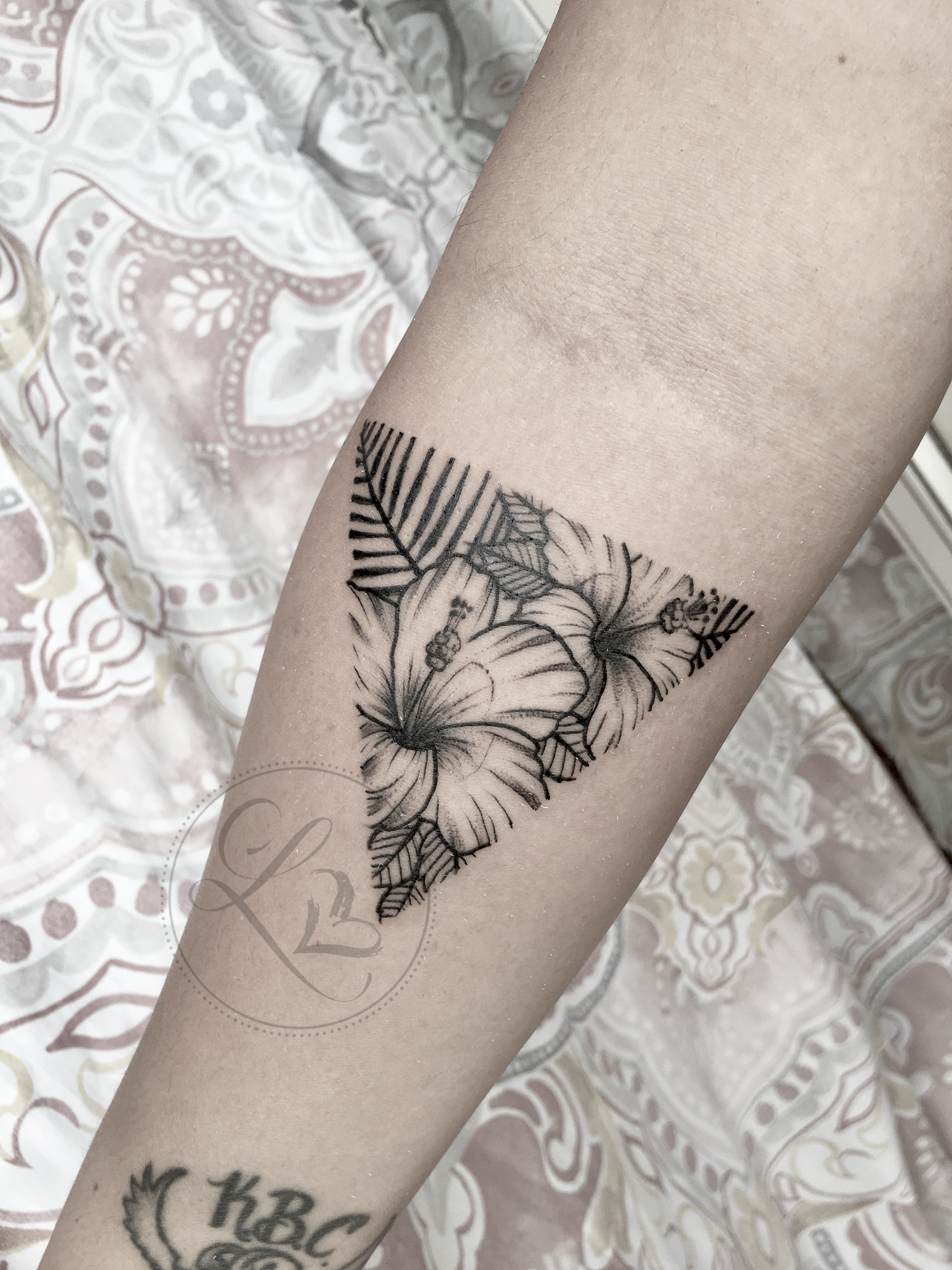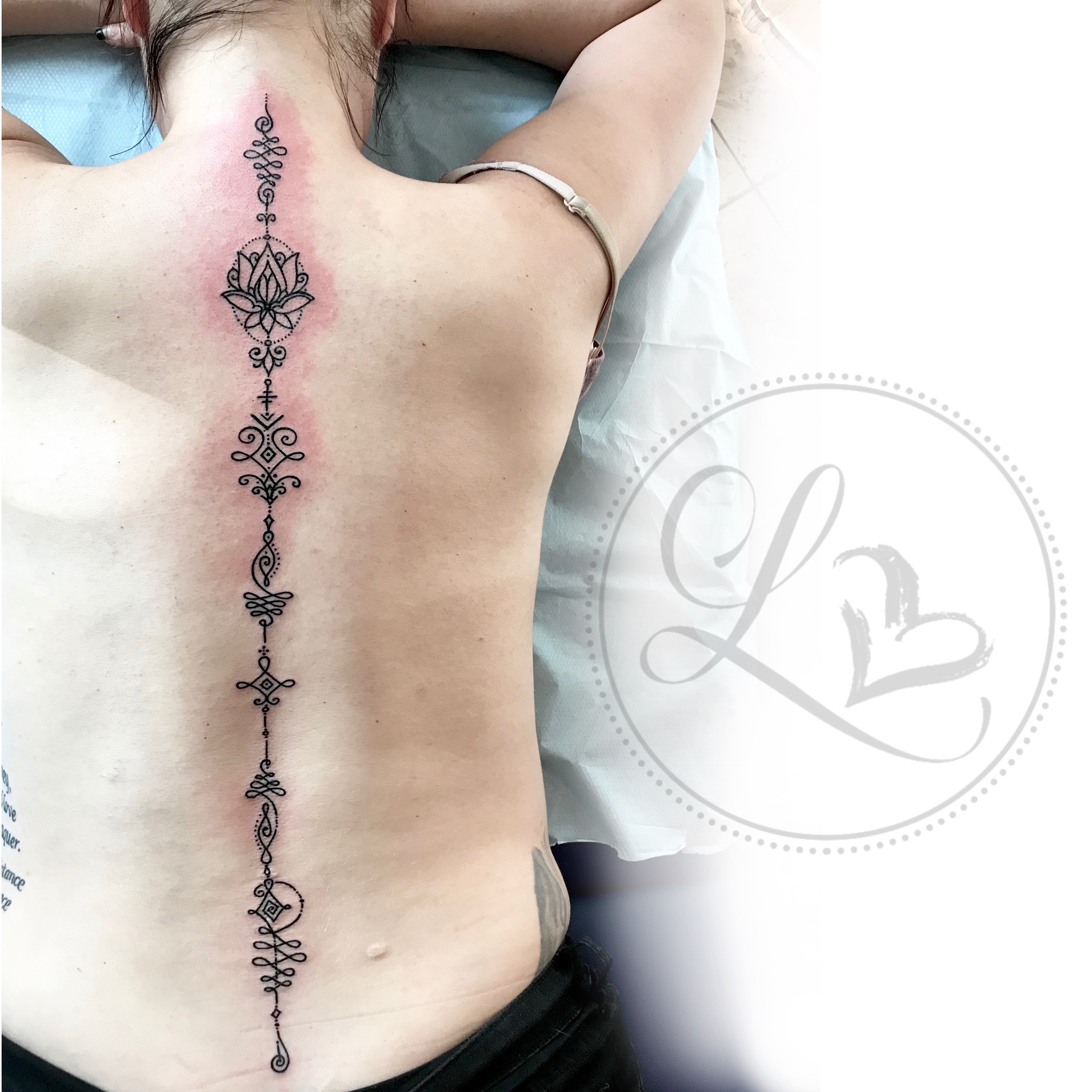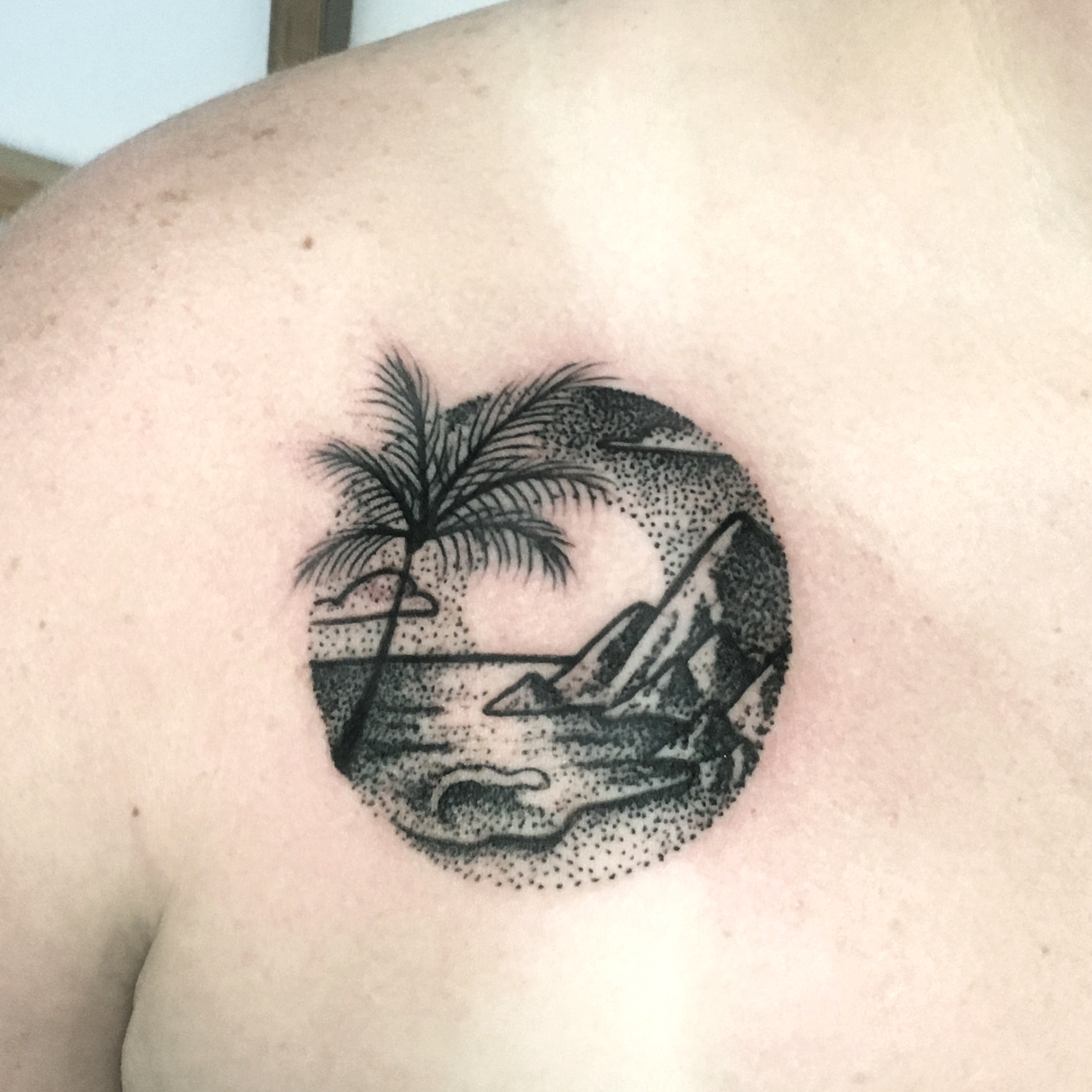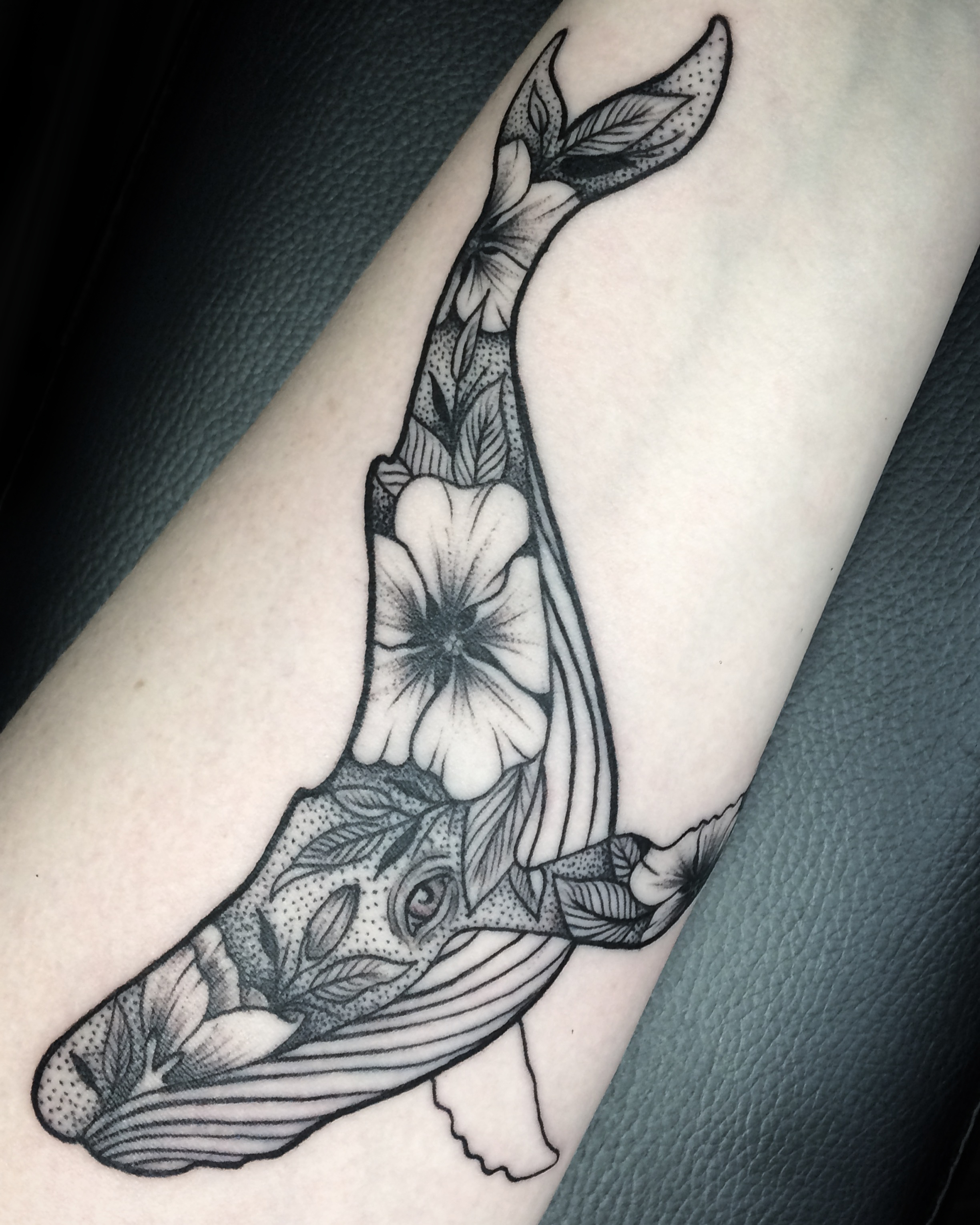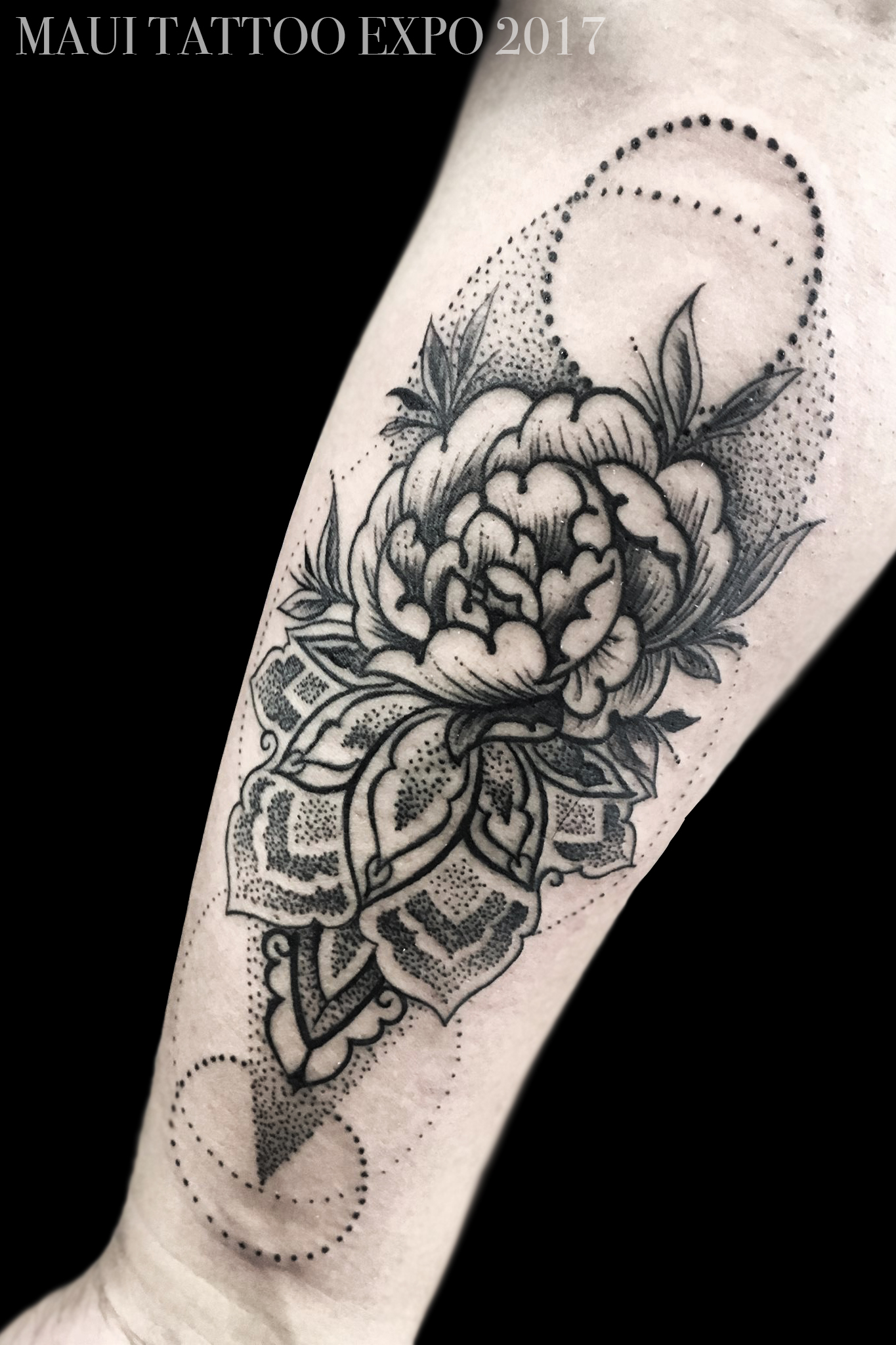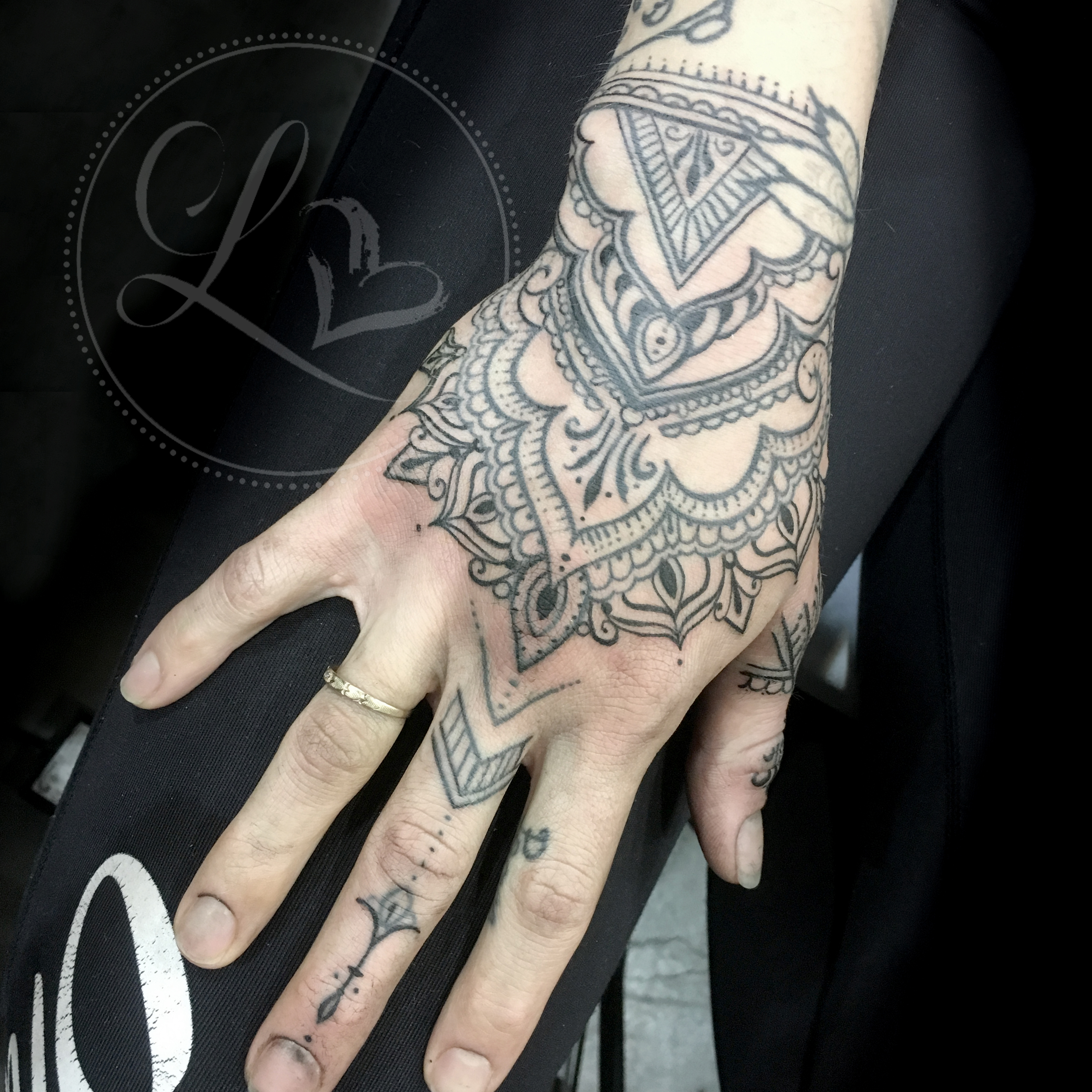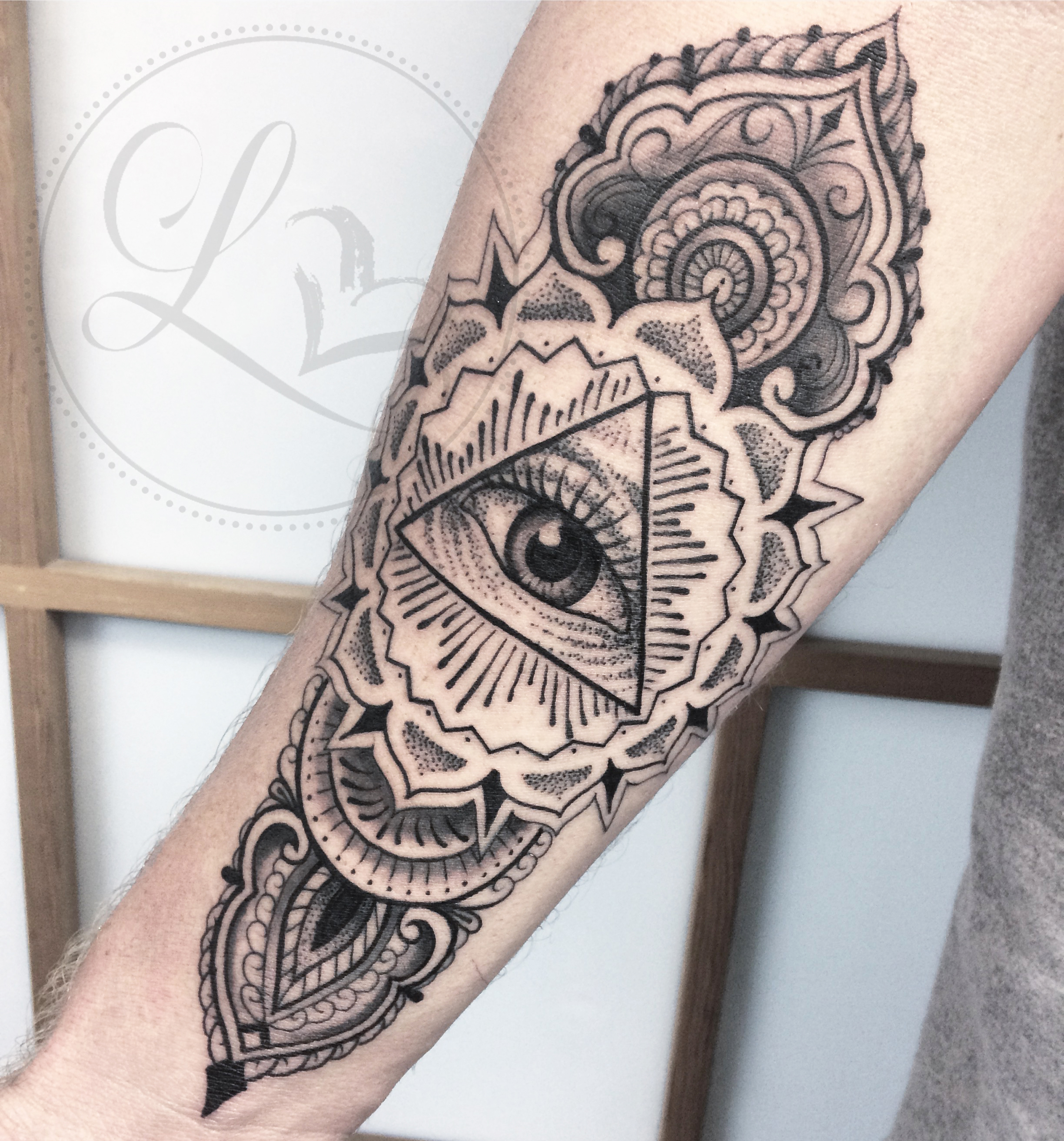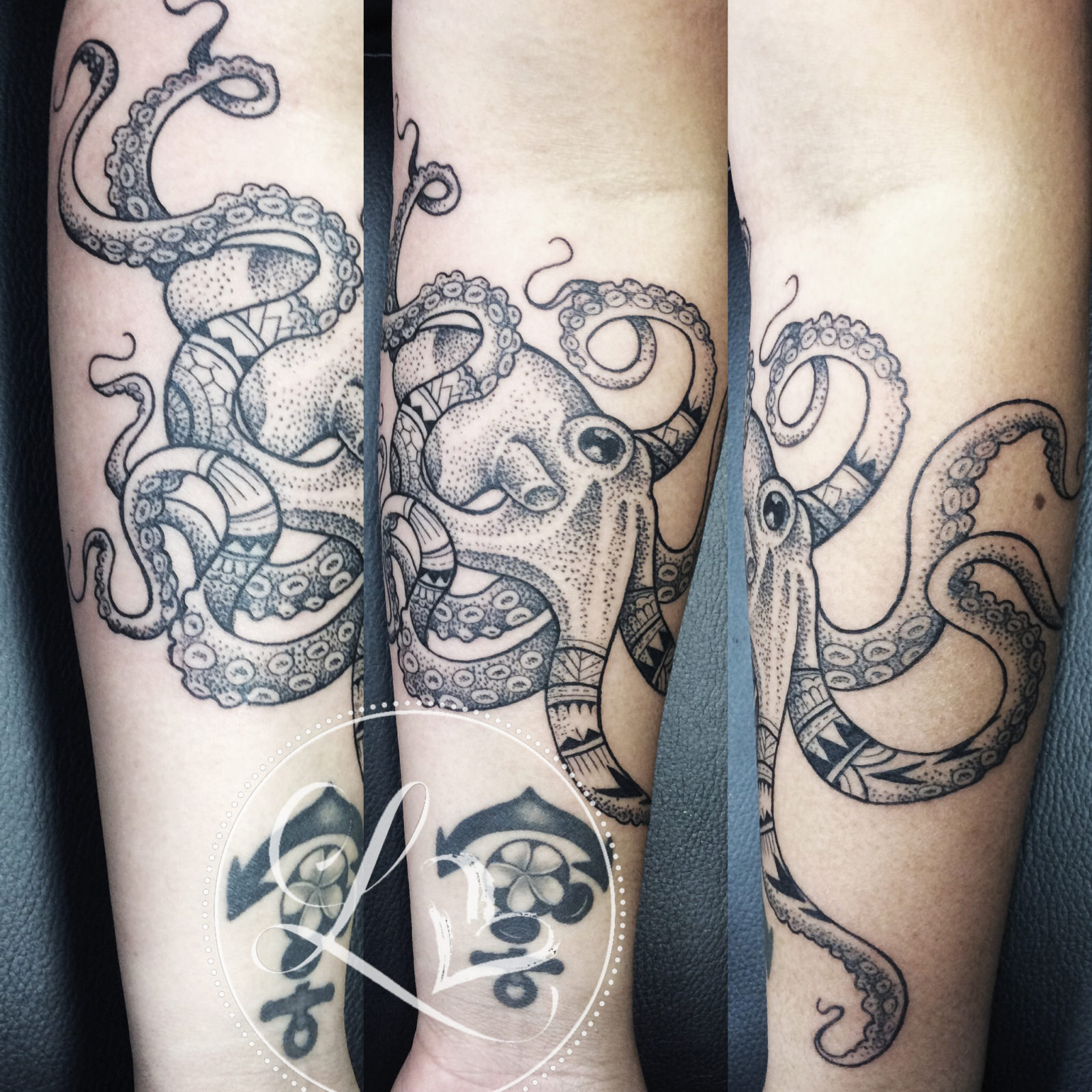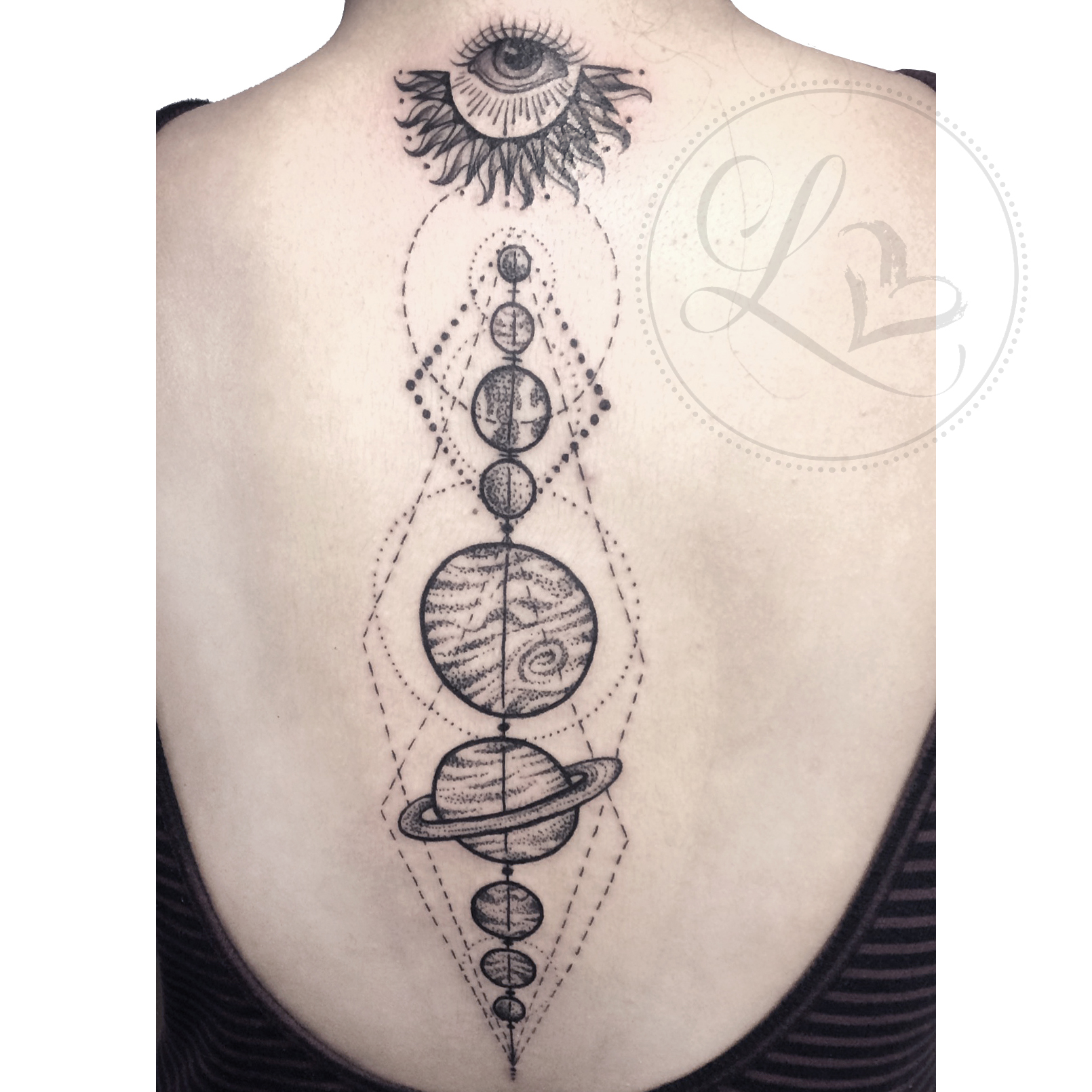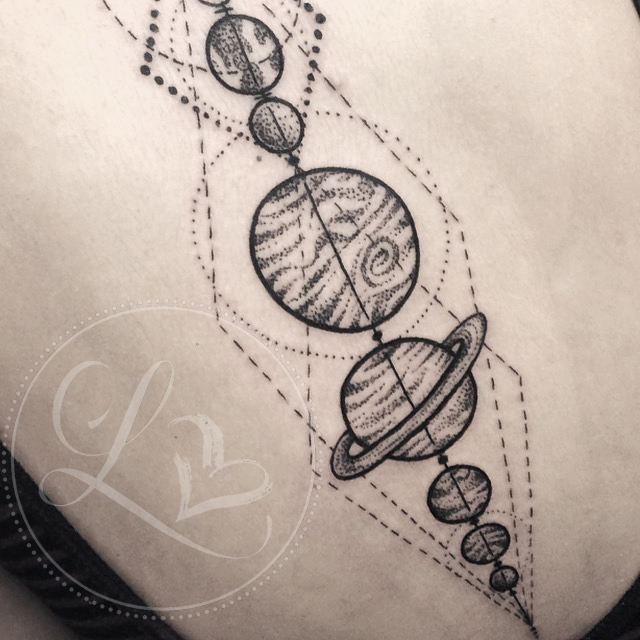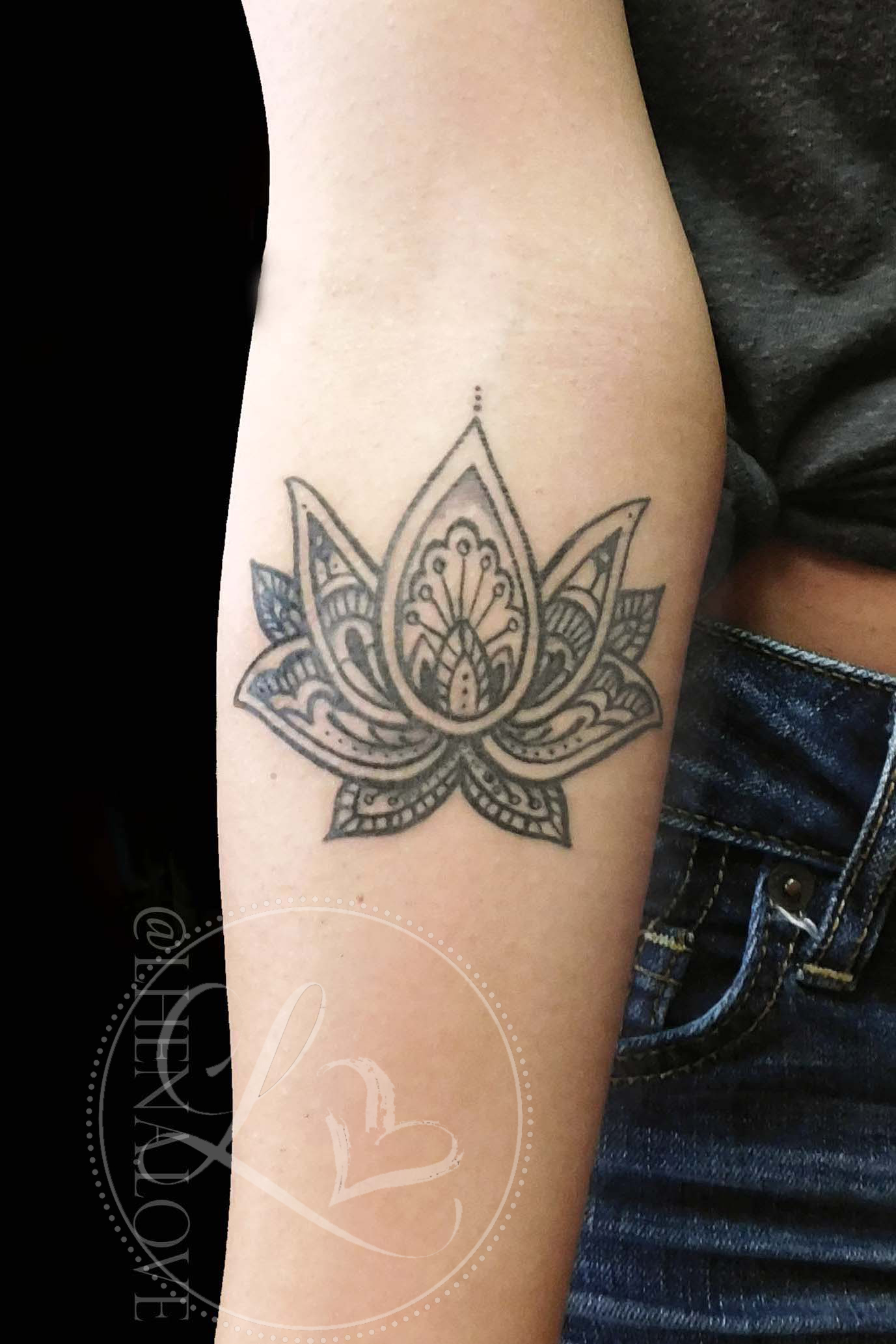 ---
• dotwork / stippling •
• mandala •
• geometric •
• henna •
• fine detail •
• illustrative •
• floral •
• black ink only •
• hatching / etching •
• bold linework •
• no mags •
Lhena was a henna tattoo artist for many years before she started doing "real" tattoos.  Its influence remains prominent in the linear-based compositions and strong ornamental motifs seen throughout much of her artwork.
WATERCOLOR
---
loose • abstract • flowing • splatters & drips • pretty colors • unique palettes • freehand • creative expression • sketchy • blending • improvisation •

---
Lhena is well-known for her watercolor style, which has earned her overseas publications and awards nationwide.  She quips, "It's funny 'cause it was never the style I sought out to tattoo much of, but it's become one of my top requests."
Many of these works are freehanded, and you never know exactly what the tattoo look like until it's done, as much of the design is improvised while tattooing.