---
all styles appreciated!
♥
black and grey • color • realism • watercolor • traditional • neo-traditional • geometric • mandala • dotwork • tribal • fineline • lettering • illustrative • full custom
---
We pride ourselves in providing you with the best tattooing experience we possibly can.  We do our best to make sure each and every tattoo is unique and individual, crafted just for you!
---
---
From baby ears to Prince Alberts, we'll stick a needle in it if you ask us to.  Choose from a wide range of high-quality starter jewelry for your new piercing, and get a discount on future jewelry purchases once you've been pierced at Queen of Hearts.  If we don't have what you're looking for, let us know, and we can custom order it for you!
♥
Walk-ins are welcome, although calling ahead is encouraged.  Appointments are required for genital piercings.
---
---
♥
• lash extensions •
• waxing •
• brow tint •
• brow shaping •
• facials •
---
Not everything we do hurts!
♥
---
- view portfolio -
---
Located in the heart of central Maui's idyllic Wailuku town, Queen of Hearts is a studio and gallery for the living canvas that is your body.
We offer a variety of services, from custom tattooing & body piercing to lash extensions & waxing, and more, but mostly just a passion for bringing your ideas to life and making sure
you look damn good!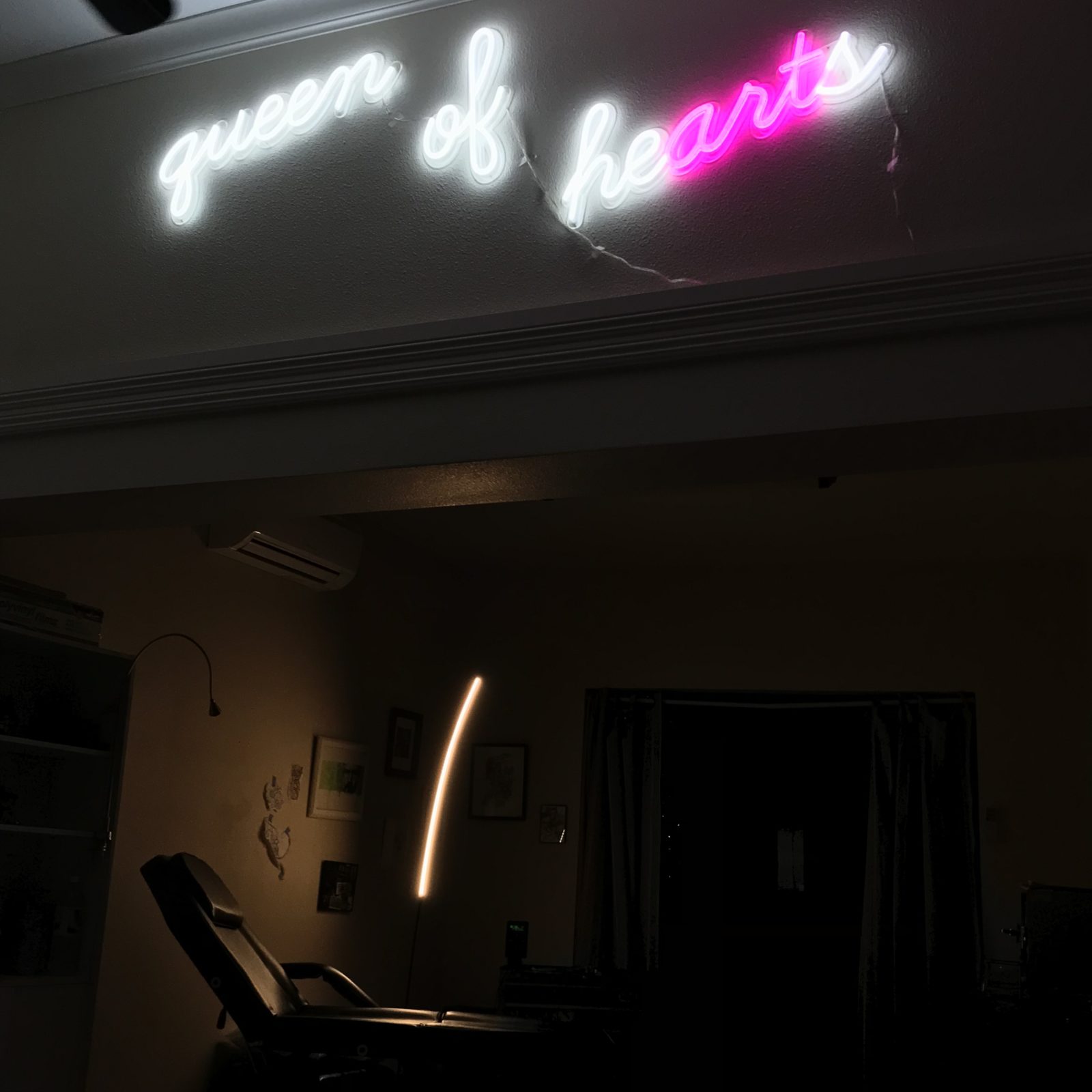 If you would like to schedule a consultation or book an appointment, give us a call, or send us an email.   We will get back to you as soon as possible.

♥
info@queenofhearts.gallery
2010 Main Street - Wailuku, Maui